Business Valuation, Forensic and Litigation Services Conference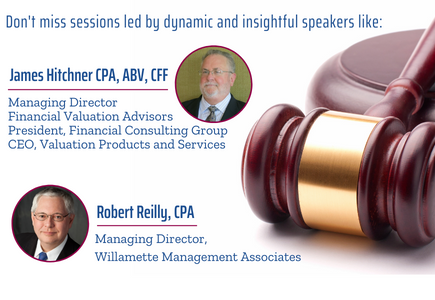 August 31, 2022

08:00 AM - 4:30 PM

Webcast
Overview
Is a recession upon us? Come hear industry experts discuss inflation impacts and economic trends. Also get the latest information on fair valuation, common flaws in family law reporting, and much more.
Session topics to be included:
8 - 9:30 a.m. Fair Value Issues – Avoiding Common Errors in the Development and Reporting of Fair Value Measurements
Robert F. Reilly, CPA/Managing Director/Willamette Management Associates/Chicago
The presentation will describe and illustrate 10 common errors that valuation analysts make in preparing fair value measurements for ASC 820 compliance purposes. After this session, attendees will be able to recognize these errors in other analysts' fair value measurements and avoid these errors when developing and reporting their own fair value measurement analyses.
9:30 - 10:30 a.m. - Common Flaws in Family Law Reporting
Elizabeth Schrupp, CPA, ABV, CFF, CGMA, CVA/Managing Partner/Gray Schrupp & Associates PLLC/Dallas
Leann Diamond/Partner/O'Neil Wysocki/Dallas
Find out the major pitfalls impacting family law reports and schedules and how to avoid them. We'll be using actual reports submitted in cases with major flaws by leading experts. This will help you to not have the same flaws.
10:30 - 10:40 a.m. | Break
10:40 - 11:40 a.m. - Cost of Capital Choices
James (Jim) Hitchner CPA, ABV, CFF/Managing Director/Financial Valuation Advisors/President/Financial Consulting Group/CEO, Valuation Products and Services/Ventnor City
+ CAPM
+ Modified CAPM
+ Build Up
+ WACC
+ Duff & Phelps Cost of Capital Navigator
+ BVResources Cost of Capital Pro
+ Aswath Damodaran, Including Implied Equity Risk Premiums
+ Pepperdine Cost of Capital Surveys
+ Fernandez Cost of Capital Surveys
+ Total Beta
11:40 - 12:20 p.m. | Lunch
12:20 - 1:20 p.m. - Impactful Analytics in Financial Reporting
Tom Haldiman, CPA, CFE, ACDA/Director/FORVIS/Kansas City
Businesses sometimes struggle when it comes to effective financial reporting. In this session, you'll learn how to use data analytics to boost efficiency, mitigate risks and improve accuracy.
1:20 - 2:20 p.m. - Effective Methods for Trial and Deposition Testimony
Larry Bowman, J.D./Director/Kane Russell Coleman & Logan, PC/Dallas
In this session, you'll gain insight on how to prepare for a deposition and learn the difference between trial and deposition testimony. Join us for this engaging session that will include storytelling, effective presentation skills, graphics and new developments that might impact the work of CPAs.
2:20 p.m. - 2:30 p.m. - Break
2:30 p.m. -3:30 p.m. - Practical Tips for Texas Tax Litigation
Lacy Leonard, J.D./Partner/Martens, Todd & Leonard/Austin
Gordon Martens, J.D./Attorney/Martens, Todd & Leonard/Austin
CPAs are often at the forefront of Texas tax controversies. Attend this session to learn how to best represent taxpayers before and during Texas tax litigation. We'll cover preparing files for anticipated lawsuits, maintaining confidentiality through Kovel agreements, gathering information using the
3:30 - 4:30 p.m. - Recession: Is it Coming?
James Rodgers/Educator/Network of International Christian Schools (NICS)/Dallas
Despite the strong labor market, the economy is still vulnerable, and appears to be on the brink of a recession. Learn how gas prices averaging near $5 a gallon, continued uncertainty from the coronavirus pandemic, and Russia's invasion of Ukraine is adding to the uneasiness in the U.S. economy.
Premier Sponsor:

Premier Sponsor: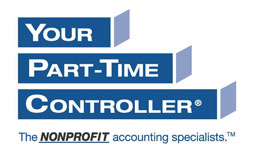 Conference Sponsor:
Showcase Your Services
---
TXCPA is an ideal partner to help you increase and enhance your visibility to our 28,000 members. Browse our 2021 Sponsorship Prospectus to discover more ways to promote your business services and products to Texas CPAs.