Meetings and Events
---
UPCOMING EVENTS
MOCK CPA EXAM, October 11, 3pm, Chapter Training Room
INTERVIEW/RESUME REVIEW WORKSHOP, October 14, 10am, Chapter Training Room
HALLOWEEN NETWORKING & GAMES

, October 26, 5:30pm, Chapter Training Room

Taste of Trace Bourbon Tasting Scholarship Fundraiser, November 8, 5pm, Chapter Training Room

CAREER FAIR, November 11, 10am, ACC Campus



HOLIDAY PARTY, December 5, 5:30pm, Chapter Training Room
Annual Member Meeting & Election of Officers, January 18, 2024, 11:30am, Maggianos Little Italy/Domain
Mentor Program and LEAP Networking
We had a nice turnout for the Mentor Program and LEAP Networking event on Thursday, September 21, 2023 at Easy Tiger Linc. Everyone enjoyed appetizers, drinks and good conversation!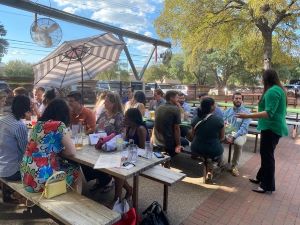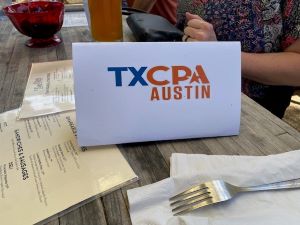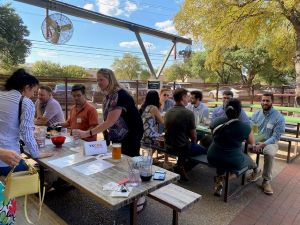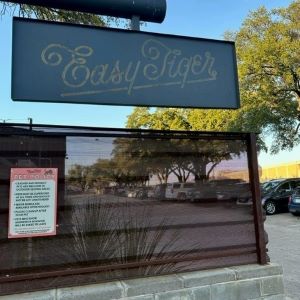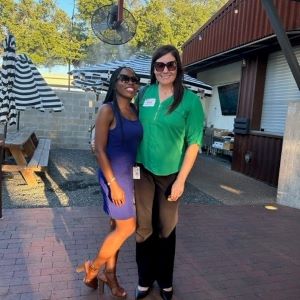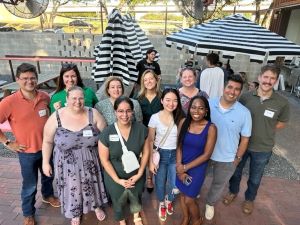 CPAs COUNT! at Lake Travis
Thank you to Donna Wesling, Sarah & Razvan Loghin, Dunia Gonzalez and Nicholas Meeker Salinas and his fur baby, Saigg, for participating in the Lake Travis Clean Up on Sunday, September 17, 9am-11am. CPAs COUNT in so many ways!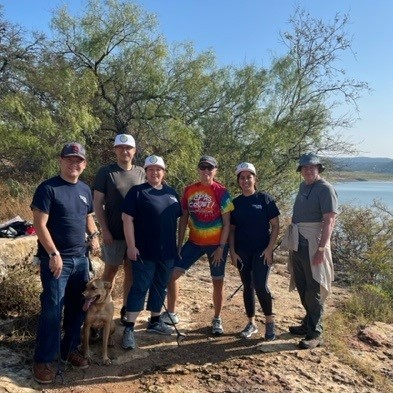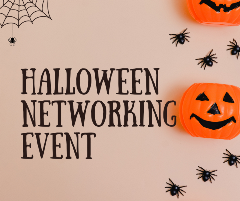 Halloween Networking and Games
Join fellow members in a fun-filled evening on Thursday, October 26, 5:30 p.m. -7:30 p.m. in the chapter's training facility. We'll have games, prizes and lots of friendly conversation. Costumes optional! Free for members. Register here.
2023 TSBPA's Swearing In Ceremony
Thanks to our awesome TXCPA Austin members who served as ushers at the June 24th Swearing In Ceremony. Thanks, too, to TXCPA Austin member, Donna Wesling, former Chair of TXCPA, for representing TXCPA at the ceremony.
Ushers: Hedwig Wenninger, Julie Sigety, Mei-Feng Lu, Tony Ross, Tina Ding, Jan Keeling and Jason Lucio. Congrats to all the new licensees!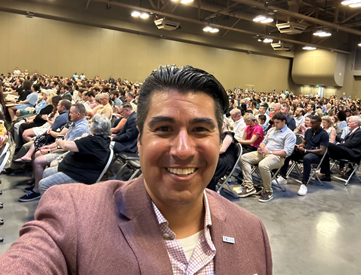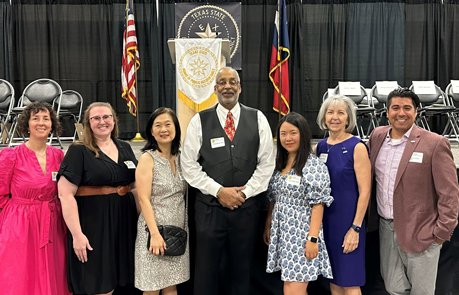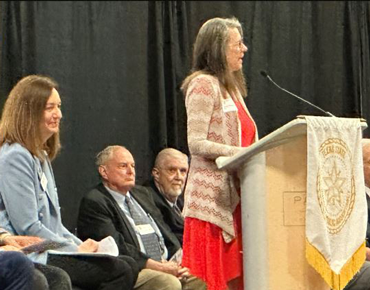 Volunteer Appreciation Casino Night
On May 23 we welcomed our volunteers and graduates of our Pathway to Leadership program at the chapter office for a casino night to thank them for their service to the chapter and to recognize those who completed the full Pathway to Leadership course. Boy did we have FUN! We played blackjack, roulette and craps and gave out awards to our chapter members. Huge thank you to all of our volunteers who have given their time, energy and ideas to the chapter over the last year. We couldn't do the things we do or have the impact we have without you!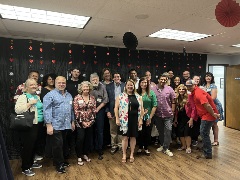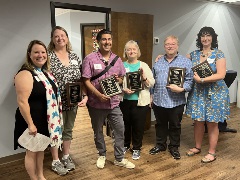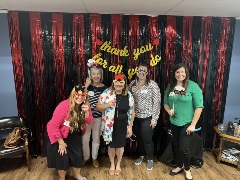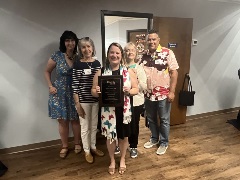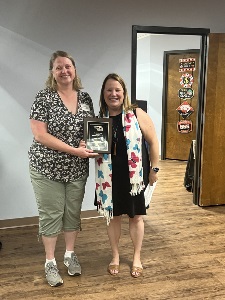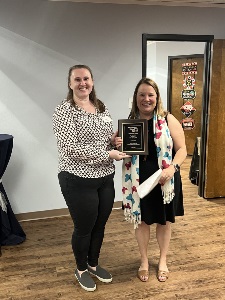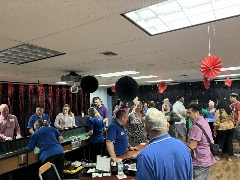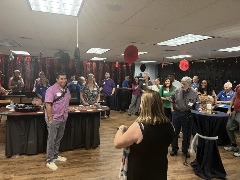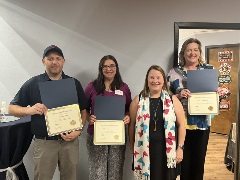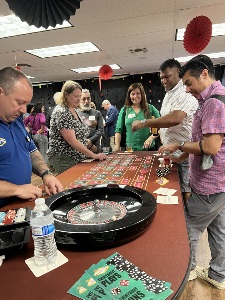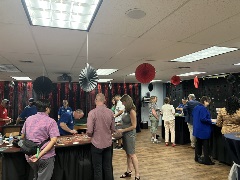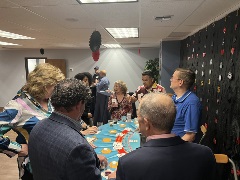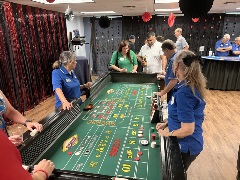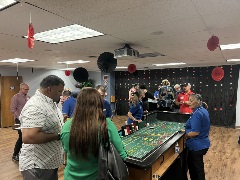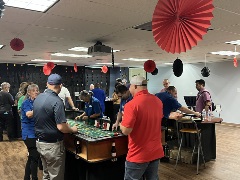 Central Texas Food Bank Volunteer Shift
Chapter members met at the Central Texas Food Bank for a food sorting shift on Wednesday, May 17. Volunteers inspected, cleaned, sorted, boxed and prepared donated food and non-food items to distribute to Partner Agencies and the communities they serve.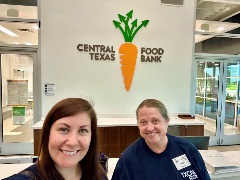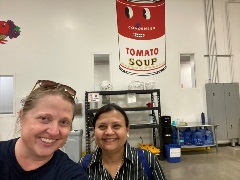 LEAP Electric Shuffle Event
The LEAP Group (Leaders Emerging in the Accounting Profession) held a celebration at Electric Shuffle on May 18th to celebrate the end of another chapter year. The group had a fantastic time and learned to play "electric" shuffleboard!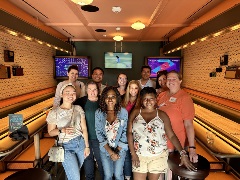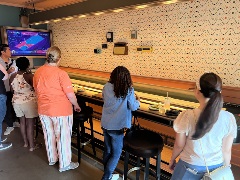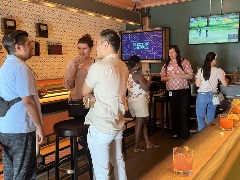 Past Presidents Lunch
Twenty-five TXCPA Austin Past Presidents met for lunch on May 10 in the chapter training room. Each attendee was given the opportunity to tell the group what they remembered most or learned from their year as president. Chapter President, Tracie Miller, gave an update on chapter activities and then Kenneth Besserman, TXCPA's Director of Government Affairs, gave a quick legislative update. What a blessing it is to have such dedicated and experienced members in TXCPA Austin!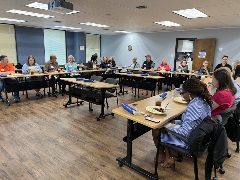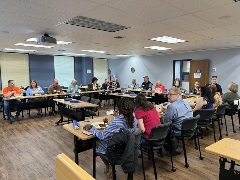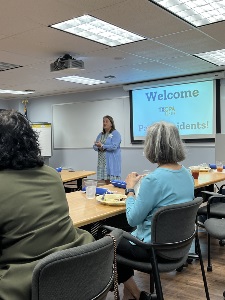 End of Chapter Year Cocktail Reception at Link & Pin Art Gallery
We had a wonderful time at our End of Chapter Year cocktail reception on April 20. Members gathered at Link & Pin Art Gallery to celebrate with each other and viewed a beautiful art installation with pieces from the Capitol Art Society – the oldest juried membership art group in the Austin area. We enjoyed appetizers and refreshments and reflected on what we accomplished as a chapter in the last year and where we are going in the new chapter year.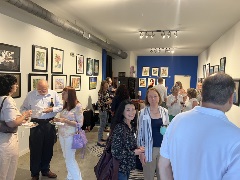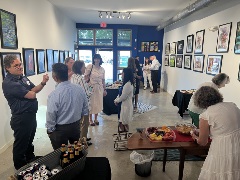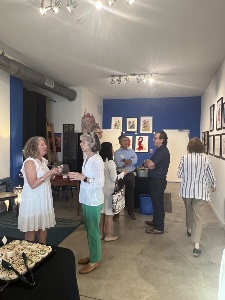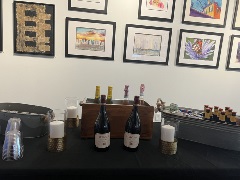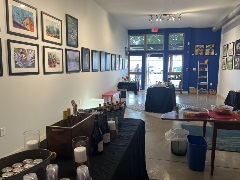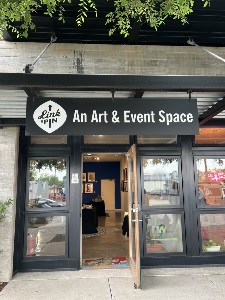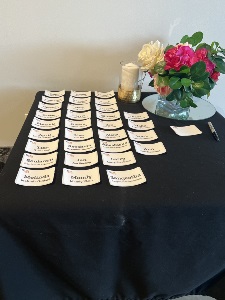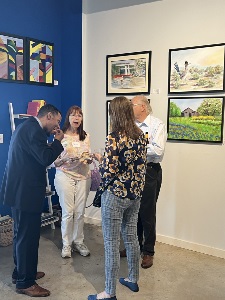 B&I Behind the Scenes Tour at The Moody Center
What an awesome time we had as we toured the newest multi-purpose event center in Austin, The Moody Center, located on the UT Campus. While UT men's and women's basketball games are held at the Moody, the venue is mostly used for concerts and other events throughout the year. The venue is modern and was designed with an Austin flair, including many Austin-influenced murals painted on the walls. We visited the swanky suites, the backstage area and even the state of the art loading docks designed for easy and quick turnaround for setting up. We ended the tour with a Q&A with accounting staff and those working in the membership and marketing departments. A big thank you to our wonderful tour guide, Alex (third from the left, front row of the group picture).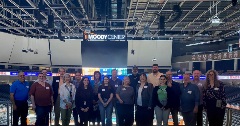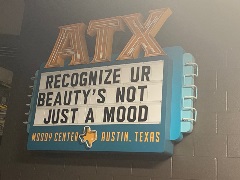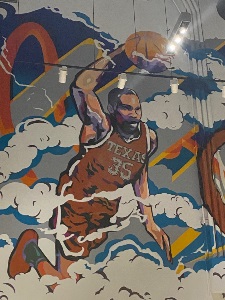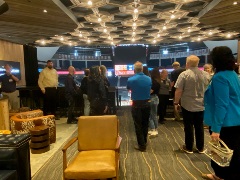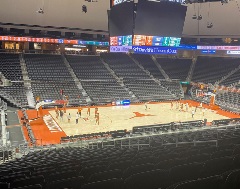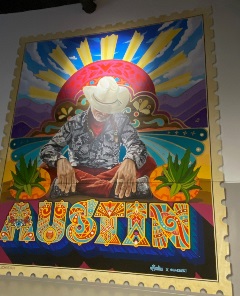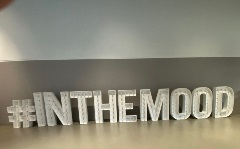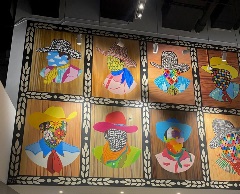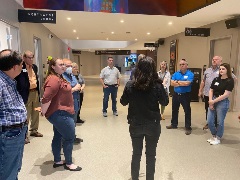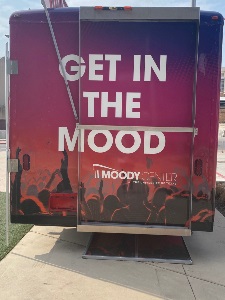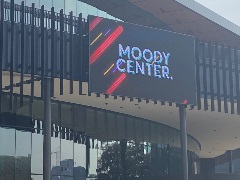 Annual Member Meeting and Election of Officers
(January 26, 2023) TXCPA Austin members gathered together on January 26 at Maggiano's Little Italy for our annual Member Meeting. We recognized our chapter leadership and scholarship award winners, and also heard from TXCPA Chair Sheila Enriquez who gave the chapter an outstanding professional issues update.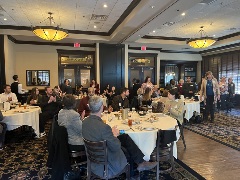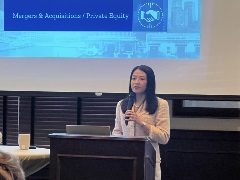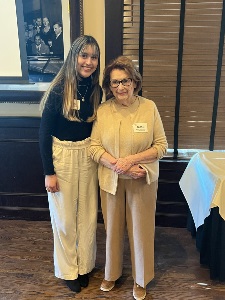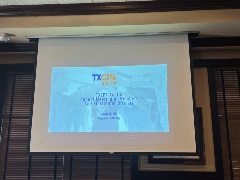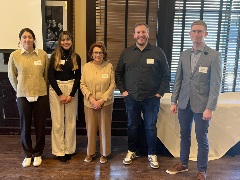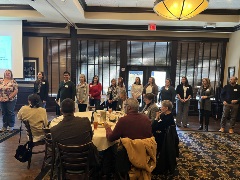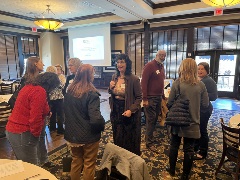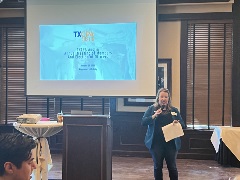 TXCPA Austin Holiday Party
(Monday, December 5 at Cover 3) TXCPA Austin Chapter members kicked off the holiday season at COVER 3 with food, fellowship, cocktails and a community service project! We packaged 20 hygiene kits to donate to The SAFE Alliance to help families get back on their feet. We had a great time and are looking forward to the next time we can get together again!