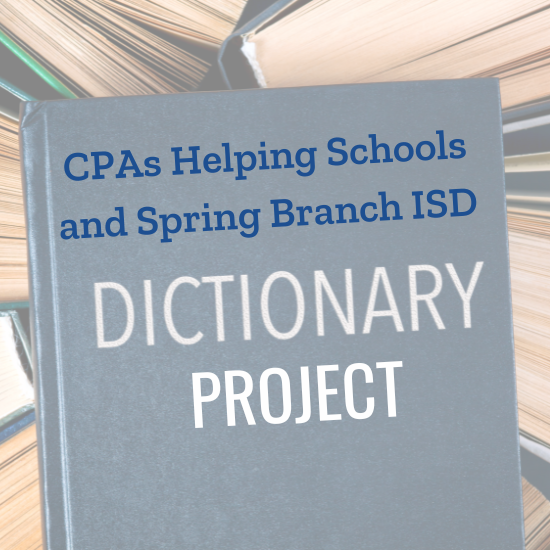 CPAs Helping Schools provides funding to local districts for educational projects, emphasizing aid to economically disadvantaged schools and volunteers participating in career day presentations at local schools. For over 10 years, this committee has approved grants to donate dictionaries to third graders in Spring Branch ISD. Many of these students experience having their own book for the first time.
Read more here and see what it the students had to say about their favorite word.
Read more here to see which schools benefited from the grant provided by TXCPA Houston Foundation. If you are interested in learning more about this committee, click here. If you would like to donate to help more grants like this be funded, click here and select Houston TSCPA Foundation CPAs Helping Schools.