2023 - 2024 CONFERENCES
Please mark your calendars for these conferences.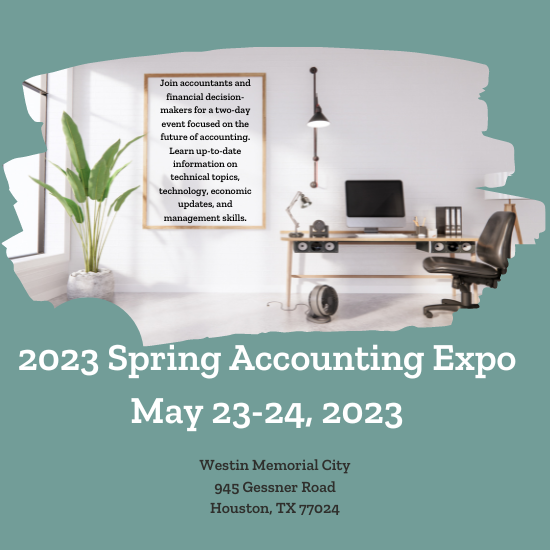 Spring Accounting Expo
May 23-24, 2023
Westin Memorial City

Join accountants and financial decision-makers for a two-day event focused on the future of accounting. Learn up-to-date information on technical topics, technology, economic updates, and management skills.
Registration Links
---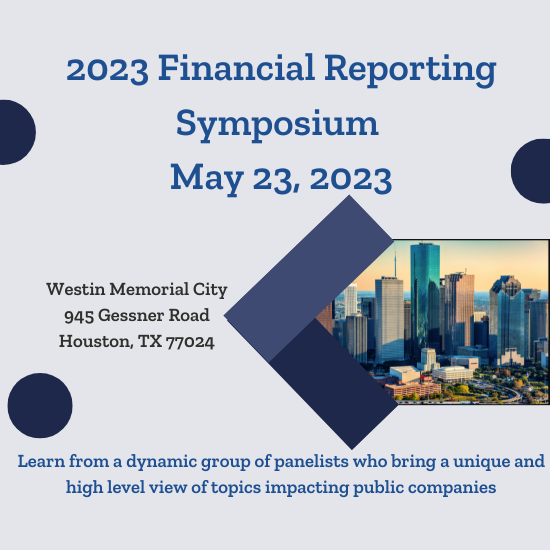 Financial Reporting Symposium
May 23, 2023
Westin Marriott Memorial City

Attendees receive relevant information and perspectives on current accounting, auditing, and financial reporting issues from a panel of nationally known professionals.