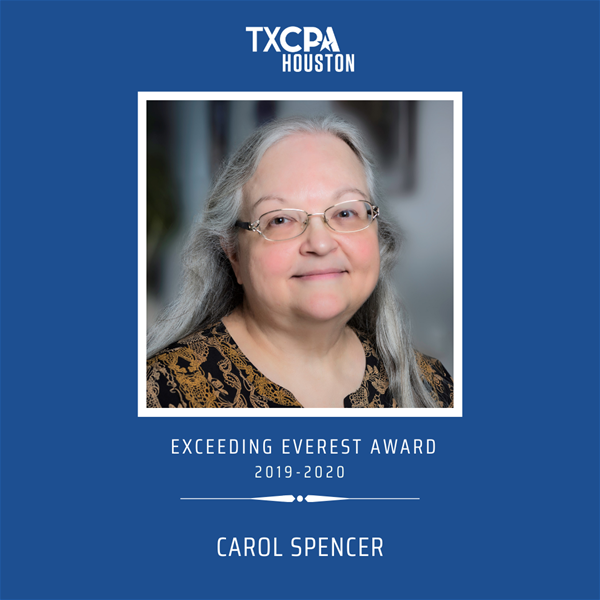 Carol Spencer
TXCPA Houston 2019-2020 Exceeding Everest Award
For more than 18 years, Carol Spencer has put the needs of TXCPA Houston members first. During the recent year of leadership transition, she took on additional responsibilities that would have caused most people to take shortcuts and accomplish the bare minimum. Not Carol! She relentlessly stuck to her commitment to delivering activities that members value most highly. Her passion is continuously focused on how to create the best possible member experiences that incorporate productive networking, knowledge enrichment, community service, and professional camaraderie. Carol is a shining example of a true professional and a friend to all.
Congratulations, Carol!