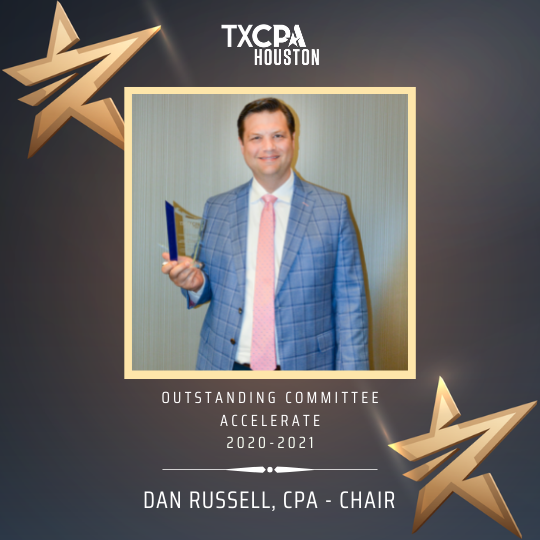 Dan Russell, CPA - Chair
TXCPA Houston 2020-2021 Outstanding Committee - Accelerate
The Accelerate leadership development program, in its 8th year, faced the challenge of delivering a program focused on meaningful networking. With Dan's leadership, committee leaders chose speakers who were comfortable with modifying their training to a virtual format without sacrificing any value. The Committee carefully planned small group interactive sessions. And it worked! Program attendance was double that of previous years, and many Accelerate participants believe the virtual platform actually enhanced the group experience.
Thank you for your leadership, Dan!