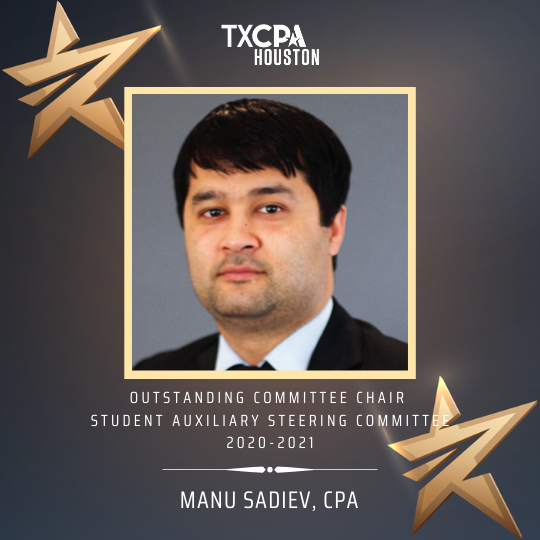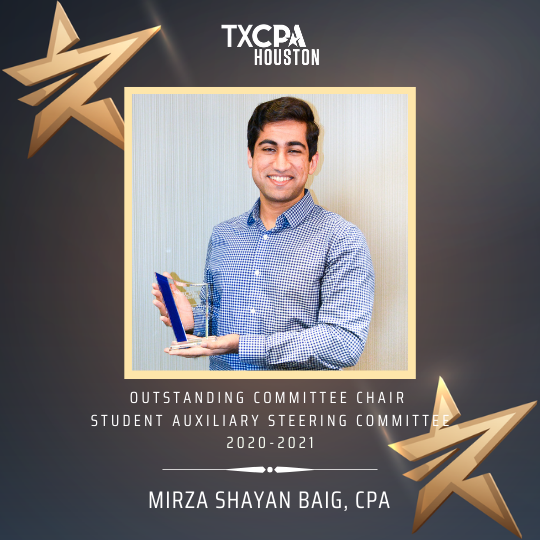 Manu Sadiev, CPA, and Mirza Shayan Baig, CPA
Chairs, TXCPA Houston 2020-2021 Student Auxiliary Steering Committee
Sometimes it takes teamwork to achieve success. Manu and Shayan worked together as co-chairs of the 2020-21 Student Auxiliary Steering Committee. They coached and mentored new officers as everyone struggled through the pandemic and faced an uncertain year. They didn't let that slow them down or lower their standards. Manu and Shayan led the team through planning meetings, stayed focused on delivering outstanding career information for accounting students, and encouraged students to always strive for their goals.
Outstanding job, gentlemen!