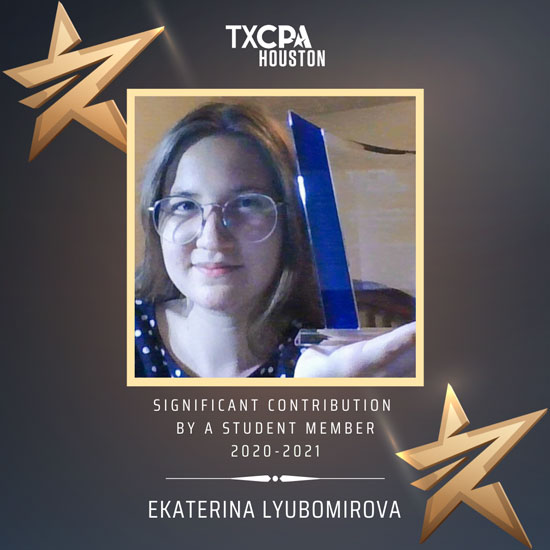 Ekaterina Lyubomirova
TXCPA Houston 2020-2021 Significant Contribution by a Student Member
As President of TXCPA Houston's Student Auxiliary, Ekaterina led the effort to adapt its meetings and educational programs to virtual formats. Under her guidance, the student officer team organized meetings every week to discuss event planning and administrative tasks. With limited direction by the committee, Ekaterina was able to coordinate marketing, invitations, meeting minutes, and post-event activities on her own. Her leadership resulted in successful student-run events all year. Ekaterina demonstrated that she has a bright future ahead of her.
Outstanding job, Ekaterina!