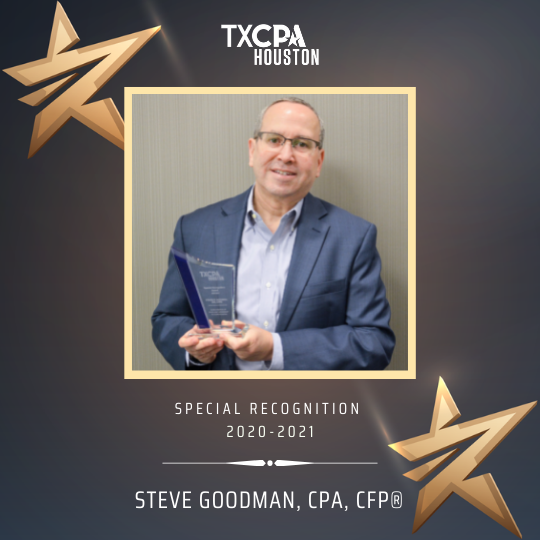 Steve Goodman, CPA, CFP®
TXCPA Houston 2020-2021 Special Recognition
As a TXCPA Houston Past President and active member, Steve has long been one of the Chapter's most admired and respected leaders. This past year he gained even more esteem as Chair of the CPA-PAC Steering Committee. Each year, TXCPA sets an ambitious goal to raise funds to support efforts to protect the interests of CPAs by monitoring legislative activities and maintaining relationships with supportive legislators. Under his guidance, TXCPA Houston reached its goal for the first time since 2014. TXCPA members contributed more than $42,000 to the PAC, making the Chapter the most significant supporter in the state of these efforts.
Job well done, Steve!