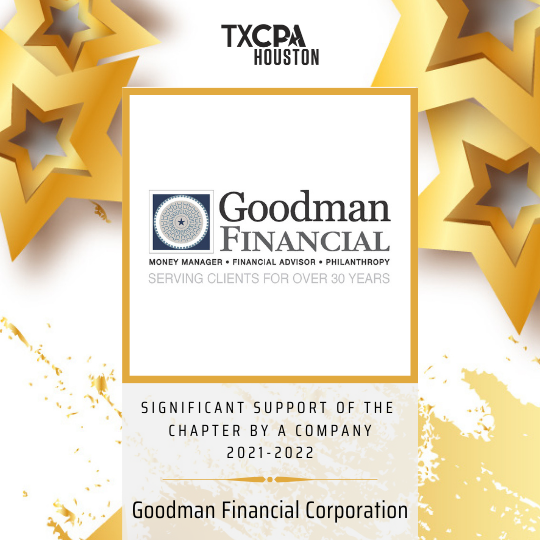 Goodman Financial Corporation
TXCPA Houston 2021-2022 Significant Support of the Chapter by a Company
Goodman Financial is a long-time supporter of TXCPA Houston and its programs. In 2020, the company initiated a series of complimentary financial planning workshops for Chapter members. Steve Goodman developed a campaign to increase PAC donations this year. He offered to match PAC contributions made during specific months. His company organized a fundraising event with Kendra Scott to raise money for CPAs Helping Schools and matched the amount of money generated from the event. Steve Goodman encourages people from his firm to engage with TXCPA Houston and to provide support whenever possible.
Thank you, Goodman Financial Corporation!