April/May 2022 FORUM President's Address
Published on

Apr 12, 2022

by

Kelly Hunter, CPA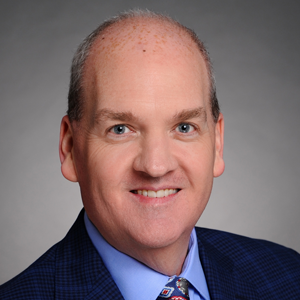 I can't believe this will be my last message to you as my presidential term is up at the end of May. Where did this year go? I have been told by many of my predecessors that the year would fly by, but until you live it, you just don't know how true that statement is. It has been an incredible honor to serve as your president this year and work with such an awesome executive committee, board, staff, and volunteers. As we came back to in-person events this year, there were a lot of challenges and opportunities presented to us. I feel we rose to the occasion and did everything we could to get everyone re-engaged and re-energized. This is an ongoing process, but we have definitely made great progress in getting back on track.
The title of this issue is TXCPA Houston Membership What's in it for You? While we have many benefits and reasons to join and continue membership, I feel I'm best suited to tell everyone what's in it for me. Hands down, the most important benefit of my membership is community. Being a member of TXCPA Houston gives you an entrance into a large and diverse community of fellow CPAs in all areas of the profession. While we don't all practice in the same areas or perform the same types of job functions, we do have one thing in common: our CPA license.
Being in a community of people who share that common bond makes it much easier to get through any challenges you face in your professional life. You are not alone. Chances are at least one other member is going or has gone through the same issue you are facing, and they can offer excellent advice, guidance, direction, or just a sympathetic ear. I have called on several members throughout my 20+ year membership and continue to do so almost every week. I'm proud to say that I have formed great relationships with fellow members (many of them my direct competitors) and can have candid discussions on dealing with issues and improving the profession. We all understand the importance of the notion that we are all working together for the profession's greater good, and we can put our own competition aside to achieve that notion. There is no problem too big or small when we all work together, and TXCPA Houston is a shining star in that regard. I cherish the relationships that have been formed with my membership, and know that a number of you can say the same thing.
I would welcome the opportunity to hear what your "What's in it for me?" answer is. Please feel free to reach out to me or seek me out at any upcoming events. I very much enjoy speaking with members and helping in any way that I can to make your membership better and, in turn the profession better. As my presidential term comes to a close, this is most certainly not a goodbye, just a change in position. I will continue to remain a very active member in TXCPA Houston and look forward to many more years serving alongside every one of you.
As always, we have several events in the coming months that are detailed in this publication and on our website at www.txcpahouston.cpa. Please take a look and find an event or meeting that interests you. We would love to have you serve and help shape our activities with your new ideas, expertise, and energy. A continued reminder, we are here to serve each member, and we want to hear from you. Please reach out to me, the staff, or any of our board members so we can get you the help and assistance you need and provide you with the resources that will help you on your journey through 2022 and beyond!
---
Originally published in the TXCPA Houston's Online Magazine called the Forum. Read the full magazine here.