Houston Area Tax Practitioners Lost an Old Friend
Published on

Sep 14, 2022

by

Carol Spencer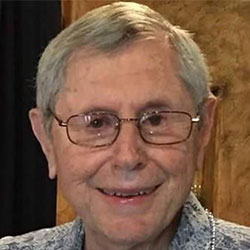 Arturo Jacobs was selected as the first Director of the new Houston District of the Internal Revenue Service (IRS) in 1981. He retired from the IRS in 1991 and he passed away on September 5, 2022.
TXCPA Houston Past President Don Clanton previously reported that in the 1980s, IRS practices and procedures were inconsistent throughout the USA at each district office. The Internal Revenue Manual (IRS IRM) was unpublished and not available to practitioners or taxpayers. He called Mr. Jacobs, and they agreed that establishing some type of group to foster better relationships, discuss areas of mutual interest, and bring resolution to the many problem areas in a professional manner would be positive to the practitioner community, taxpayers, and the IRS.
The IRS/Tax Practitioner Study Group was formed and included anyone qualified to practice before the IRS pursuant to IRS Circular 230 referred to as Federally Authorized Tax Practitioners [commonly referred to as FATP's] such as Attorneys, CPAs, EAs, etc.
According to the group's commitment, the principles of professional cooperation are anchored in good communication, business courtesy, and being knowledgeable. Putting these principles into consistent practice by all members of the organization was the ultimate goal.
Representatives from professional organizations for CPAs, enrolled agents, attorneys, tax preparers, and the IRS worked together to clarify and improve practices of client representation and federal tax law administration until 2017.
Time and technology brought changes and the group exists today as the Circular 230 Practitioners Roundtable (CPR), remaining open to anyone qualified to represent clients before the IRS.
CPR meets bimonthly at noon on the fourth Thursday. Today's meetings remain virtual with respect for everyone's busy schedules and all tax practitioners are encouraged to attend.
CPR appreciates the early efforts of Don Clanton and Arturo Jacobs to create a cohesive group to discuss and resolve issues that are faced by taxpayers and practitioners.
Click here to view Mr. Jacob's full obituary.
If you wish, please donate in his name to the Texas Exes (University of Texas) Hispanic Alumni Network Scholarship Fund at: https://www.texasexes.org/chapters-and-networks/find-chapter-or-network/149/hispanic-alumni.
Please visit https://www.forevermissed.com/arturo-a-jacobs/about  to share condolences, memories, and photos.
If you want more information about the Circular 230 Practitioners Roundtable or a zoom link to the October 27 meeting, contact Carol Spencer at cspencer@txcpahouston.cpa.