CPA PIPELINE
Engaging and Advancing the Next Generation of CPAs

The Texas Society of CPAs (TXCPA) has a longstanding history in working to grow the profession and expanding the CPA pipeline. TXCPA, our 20 local chapters, our member volunteers, employers, and educators have done significant work to provide student outreach and support accounting career education.

In 2022, TXCPA's Pipeline Task Force developed a statewide strategy to guide our work to fill and strengthen the pipeline for future CPAs in Texas and measure the impact of our collective efforts to reach and engage the next generation of Texas CPAs.

We are focusing our first year of implementation on these priorities to help set a strong foundation of success.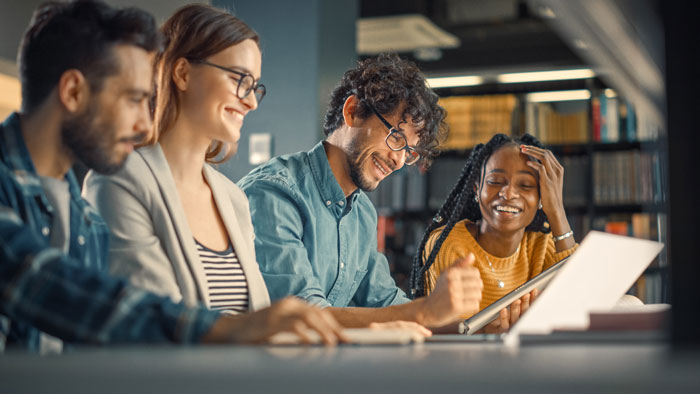 OUR TARGET AUDIENCES:
Candidates currently in the pipeline
Students from elementary school through college
Firms and companies who employ CPAs
Legislative and regulatory bodies
Copies of our full CPA Pipeline strategy and a summary of our 2022-23 priorities are available below.
Get Involved! It's Easy!
Supporting and growing the CPA pipeline takes the dedication and commitment of our chapters and members across the state. Consider sharing your story in some of these ways, or contact us at cpapipeline@tx.cpa to talk about other ways we can help you connect personally to this important work!
Reach out to TXCPA to share your story in a high school or college classroom. Presentation materials are available in English and Spanish.
Post on social media how your CPA license has helped you be successful and add #TXCPA so we can share and extend your message.
Volunteer to do a video profile for TXCPA to share with students and educators.
Offer to be a mentor for a student considering a career in accounting or a candidate working towards their CPA.
Contact your TXCPA chapter to get engaged in local outreach and events.

Our Priorities for 2022-2023
---
ADVANCING LEGISLATIVE AND REGULATORY CHANGES
Responsibility: Government Affairs volunteers and key staff
Pursue a legislative change to the Texas Public Accountancy Act to reduce the hours needed to sit for the CPA Exam from 150 credit hours to 120 credit hours
Work in partnership with the Texas State Board of Public Accountancy to better support, communicate with, and track candidates in the pipeline.
Advocate for regulatory and licensing uniformity to promote CPA candidate convenience and eliminate unnecessary obstacles in the candidates' journey to becoming a CPA.
Pursue expansion of the federal designations for STEM to include accounting.
Work with TSBPA, AICPA, NASBA, and testing companies to ensure candidates have the resources they need to successfully navigate and pass the new CPA Exam.
REDUCING THE FINANCIAL BURDEN OF BECOMING A CPA
Responsibility: Accounting Education Foundation
Create a TXCPA Accounting Education Foundation Scholarship Task Force to evaluate the purpose and structure of the state scholarship program and opportunities to coordinate and streamline the process statewide
INCREASING OUTREACH AND VISIBILITY
Responsibility: TXCPA and TXCPA chapters
Expand the number of faculty and student ambassadors to ensure engagement on all Texas campuses that have an accounting program.
Increase outreach to students and faculty across Texas, with some focus on:
High School educators in career and technical education (CTE)
Historically Black Colleges and Universities (HBCUs), Hispanic-Serving Institutions (HSIs), and Minority-Serving Institutions (MSIs)
Middle school counselors
Accounting and business majors in colleges and universities
Identify and work with ISDs and colleges within the five large chapters to establish at least one new dual credit accounting program in each region.
EXPANDING CURRENT RESOURCES
Responsibility: TXCPA staff and key committees
Develop and pilot a career mentoring program.
Create new TXCPA branded materials promoting the profession and CPA licensure with updated key messages including Spanish translations, where appropriate.
Expand use of TXCPA Exchange and the TXCPA Career Center to assist candidates.
Increase attendance of accounting professors at TXCPA's Accounting Education Conference.
Create and promote resources to help firms and companies become employers of choice to attract and retain today's CPA talent.
Develop an employer guide to highlight Texas organizations to future CPAs and colleges and universities across the state.