Member Awards
TXCPA AWARDS
Nominations are now being accepted for the 2020-2021 TXCPA Awards. Current TXCPA officers and Awards Committee members are ineligible for consideration.
Nomination deadline: May 9
Recipients notified: late May/early June
Awards presented: during Annual Meeting of Members in June

Nominations accepted for:
Meritorious Service to the Accounting Profession
Distinguished Member
Distinguished Public Service
Honorary Member
Young CPA of the Year
Outstanding Committee Chairman

Please review TXCPA Awards Criteria and consider nominating any TXCPA member deserving of recognition. E-mail questions about the awards or the nomination process to staff liaison Holly McCauley.
Rosters of previous award winners:
"It's hard to put into words how honored I was to be given TXCPA's Meritorious Service to the Accounting Profession in Texas Award. This award has been given to some amazing trailblazers and thought leaders in our profession, many of whom were mentors to me. To be named among them is an incredible honor."
- 2015-16 recipient Donna Wesling, CPA, CGMA – Austin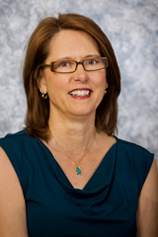 "Leading and being an active member of a TXCPA committee is a rewarding experience. To be honored with an Outstanding Committee Chairman Award is just icing on the cake. I am grateful for the volunteer leadership opportunities that have helped me hone some very useful skillsets for my work outside of TXCPA."
- 2016-17 recipient Josh LeBlanc, CPA-Southeast Texas