Member Awards
TXCPA Member Awards
Rising Star Award
Nominations for the Rising Star Award are now open. In an effort to recognize the innovation, professional dedication and community commitment of TXCPA's young CPAs (defined as members age 40 and under), TXCPA is accepting nominations for the Rising Stars Award, which recognizes our up-and-coming young leaders in the accounting profession. Honorees will be recognized and profiled in an issue of Today's CPA magazine and recognized at the Annual Meeting of Members, on the TXCPA website and in other TXCPA communications.
Nominations Deadline: December 30, 2022
Learn More and Nominate a Rising Star
Nominations for additional TXCPA member awards will open later in the year. For more information about TXCPA awards, please contact Holly McCauley.
Rosters of previous award winners:
"It's hard to put into words how honored I was to be given TXCPA's Meritorious Service to the Accounting Profession in Texas Award. This award has been given to some amazing trailblazers and thought leaders in our profession, many of whom were mentors to me. To be named among them is an incredible honor."
- 2015-16 recipient Donna Wesling, CPA, CGMA – Austin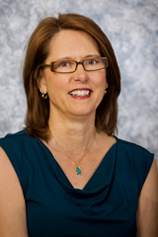 "Leading and being an active member of a TXCPA committee is a rewarding experience. To be honored with an Outstanding Committee Chairman Award is just icing on the cake. I am grateful for the volunteer leadership opportunities that have helped me hone some very useful skillsets for my work outside of TXCPA."
- 2016-17 recipient Josh LeBlanc, CPA-Southeast Texas