Accountants Confidential Assistance Network (ACAN )
Call ACAN (866) 766-ACAN There's no risk!
By law, all information, communications, reports received, gathered or maintained by ACAN are strictly confidential.
The Accountants Confidential Assistance Network is a statutory peer assistance program specifically dedicated to helping Texas CPAs, CPA candidates and accounting students.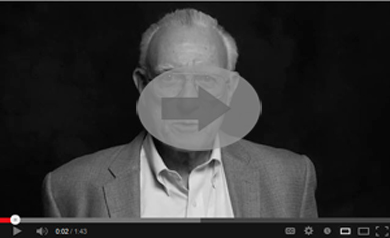 ACAN is for ACCOUNTANTS
If you might be one of the more than 10,000 Texas CPAs who have a problem with alcohol, substance abuse, depression, stress or other mental health issues, ACAN was created just for you.
ACAN is a NETWORK of CPAs
There is hope! You are not alone. The CPA volunteers in ACAN understand the pressures of the accounting profession. Most are successful CPAs that once faced problems so great they became desperate to find a solution. The difference between a life lived to its fullest and a life destroyed is that each of them found a solution, and they want to share it with you.
ACAN provides ASSISTANCE
There is help! It's not too late to live the good life you deserve. We're glad to assist CPAs, CPA candidates and students who want to know whether they might have a problem and talk about solutions.
We'll help you locate the professional resources you need to improve your life. We're also available to participate in professional interventions at the request of a firm or family member.
ACAN GROUPS
ACAN network members, interested Accountants, and Friends of Bill Wilson meet regularly at the following times and locations:
Call 1-866-766-ACAN for more details.


Austin
Covenant Presbyterian Church
3003 Northland Drive
Third Friday, 12 p.m./Noon

Dallas
Saint Michaels and All Angels Church
8011 Douglas Ave.
6:15 p.m. every Monday

San Antonio
Oblate School of Theology
Marian Mission Hall
285 Oblate Drive
Second Tuesday evening, 6 p.m.

Houston
LCL/ACAN Meeting
1515 Maryland Street
7:30 a.m. every Monday
Virtual Meeting on Zoom
Every Tuesday and Thursday, 7 p.m.

NEWS ARTICLES
Use the links below to learn more about ACAN & substance abuse.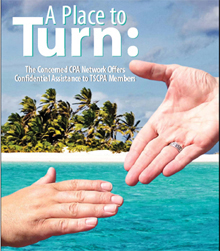 A Place to Turn: The Concerned CPA Network Offers Confidential Assistance to TSCPA Members (.PDF) By DeLynn Deakins