Energy Conference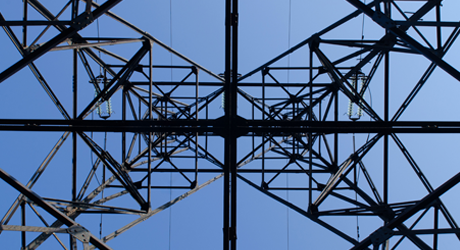 May 10 - 11, 2021

08:00 AM - 5:40 PM

Webcast Only
The public spotlight is on the Texas energy industry after February's severe winter storms. The Texas Legislature is in session and the political mood is focused on change.

This is a conference CPAs who work for or in the energy industry won't want to miss out on! Join our expert speakers and your peers for a complete update on the energy inudstry as well as technical accounting and auditing issues.

Special rates are available for government attendees. Call the CPE InfoLine to get the special government rate (1-800-428-0272).

Comments after last year's conference:
"The [Energy] Conference is very interesting and timely. The speakers included topics which are very relevant to the current situation, such as the COVID 19 Pandemic. It's an energy conference, but a lot of interesting, relevant and valuable topics were discussed by the speakers."

"Great Energy Conference, excellent topics, [and a] great technological format. I had no issues with connectivity throughout the entire conference. Thanks to all the speakers and the organizers for a job well done."

"The overall virtual [Energy] Conference was very good. Thank you for shifting to virtual to allow CPAs to secure CPE in these troubling times."


Speakers:
| | |
| --- | --- |
| | |
| Bill Greer | Cecilia Velasquez, CPA |
DAY ONE - May 10 (Monday)
8 - 9 a.m. - Save the Environment and Taxes: Guidance on Renewable Energy Tax Credits
This presentation will cover the basics of the recently extended Production Tax Credits and Investment Tax Credits used to facilitate and encourage investment in renewable energy. The presentation will also cover specific partnership rules and judicial doctrines to consider when drafting renewable energy agreements to avoid an unwanted tax result or controversy with the IRS.
Speaker: Joshua Smeltzer/Tax Counsel/Gray Reed/Dallas
9 - 9:05 a.m. - BREAK
9:05 -10:05 a.m. - FASB Updates
In this session, we'll discuss recent accounting updates and pronouncements from the Financial Accounting Standards Board and their effect on a company's financial reporting.
Speaker: KC Onwuneme, CPA / Partner/Baker Tilly US, LLP/Dallas
10:05 - 10:15 a.m. - BREAK
10:15 - 11:15 a.m. - Fitch Ratings Update
Public power ratings outlook on the current market.
Speaker: Dennis M. Pidherny/Managing Director, Public Finance/Fitch Ratings/New York
11:15 - 12:15 p.m. - LUNCH BREAK
12:15 - 1:15 p.m. - Top Ten Employment Law Hot Topics for 2021
We'll address some of the hottest topics facing employers in 2021, including changes to expect in employment law from the Biden administration, U.S. Supreme Court decisions on LGBTQ rights, trends in marijuana laws and drug testing, mandatory paid sick leave, mandatory vaccination policies, telework trends, and more.
Speaker: Sheila Gladstone/Employment Law Chair/Lloyd Gosselink Law Firm/Austin
1:15 - 1:20 p.m. - BREAK
1:20 - 2:20 p.m. - Building a Shared Energy Future
You'll learn about the role of natural gas and natural gas delivery systems toward a shared energy future and engaging with stakeholders to understand what matters to them.
Speaker: Bill Greer/Director, Stakeholder Strategy/Atmos Energy/Bowling Green, Ky
2:20 - 2:30 p.m. - BREAK
2:30 - 3:30p.m. - Using Storytelling to Get Things Done
In this session, our speaker will discuss how you can use the tools and techniques to motivate others and get them to take action. While this session will employ examples from entrepreneurs' pitches, you can use the basic techniques discussed in a wide variety of contexts.
Speaker: Tim Pollock/Haslam Chair in Business and Distinguished Professor of Entrepreneurship/University of Tennessee – Knoxville, TN
3:30 - 3:35 p.m. - BREAK
3:35 - 4:35 p.m. - Defending Your Clients Against Cyber Scams
Hackers target people, not just systems. Discover their tactics and how to defend yourself, your staff and your clients against internet scammers.
Speaker: The Honorable Tony Dale/Director of Cybersecurity/Lower Colorado River Authority
4:35 - 4:40 p.m. - BREAK
4:40 - 5:40 p.m. - What a Difference a Year Makes: Internal Control Considerations for the Pandemic Work Environment
+ Changes in how employees think in the remote work environment and its effect on rationalization
+ Monitoring email and telephone texts
+ "Pandemic" fraud that is happening now
+ Monitoring needs - how to perform a periodic master vendor file audit
Steve Dawson CPA, CFE/Dawson Forensic Analytics, PLLC/Lubbock
DAY TWO - MAY 11 (Tuesday)
8 - 9 a.m. - Railroad Commission of Texas Overview and Update
You'll hear an update on the current status of the Railroad Commission, including details from the 87th legislative session, rate cases, oil and gas updates, and other administrative issues.
Speaker: Natalie Dubiel/Attorney/Railroad Commission of Texas/Houston
9 - 9:05 a.m. - BREAK
9:05 -10:05 a.m. - GASB Updates
Charge up your knowledge battery by attending this session focused on the latest standards from the Governmental Accounting Standards Board. With a heavy focus on the power and utility industry, the discussion will include the key changes coming from GASB and how they differ from FASB standards. You'll gain insights that will be helpful to your organization as you plan to implement these standards in the near future.
Speaker: Blake Rodgers, CPA/Partner/Deloitte & Touche LLP/Dallas
10:05 - 10:15 a.m. - BREAK
10:15 - 11:15 a.m. - Balancing Customer Service in Challenging Times with Rising Uncollectible Accounts
Water utilities across the U.S. will continue to experience revenue and cost impacts associated with the COVID-19 pandemic. Based on the need for water, the San Antonio Water System (SAWS), like several other utilities, eliminated service disconnections and late fees for non-payment. As a result of this process change, along with the spike in unemployment rates, the number of delinquent accounts has significantly increased. As a result, SAWS is trying to balance its goal of providing sustainable, affordable services with rising uncollectible accounts.
Speaker: Cecilia Velasquez, CPA, CIA, CISA, GSNA/Director of Financial Services/Controller/San Antonio Water System
11:15 - 12:15 p.m. - LUNCH BREAK
12:15 - 1:15 p.m. - Diversity & Inclusion
This session will be a simple Q&A covering the complicated topics of race, gender and sexual orientation in the workplace.
Speaker: Joshua Holmes/Diversity & Inclusion Campus Recruiter/Baker Tilly US LLP/London
1:15 - 1:20 p.m. - BREAK
1:20 - 2:20 p.m. - Financial Audits of the Future – What it is and What it Means to You
We'll focus on how financial audits will change over the next several years, how data will be a key driver, and how this impacts the auditor and the client. What things should clients be focused on to be prepared for the audit of the future? How will access to data and technology change the relationship between the auditor and the client? What new insights will result?
Speakers: Karen Larsen, CPA/Partner/Baker Tilly US LLP/Coudersport, PA
Doug Obermann, CPA/Manager/Baker Tilly US LLP/Wisconsin
2:20 - 2:30 p.m. - BREAK
2:30 - 3:30 p.m. - Planning for Extraordinary Events and their Impact on Utilities
This presentation will cover how significant events, such as severe weather, impact Oncor. Following each event, Oncor reviews lessons learned and incorporates these findings into their processes and documentation so they can work to continuously improve their response efforts.
Speakers: Michael Martin/Sr. Manager of Mutual Assistance & Emergency Preparedness/Oncor Electric/Fort Worth
Whitney Parsons/Manager II, Business Continuity and Emergency Preparedness/Fort Worth
3:30 - 3:35 p.m. - BREAK
3:35 - 4:35 p.m. - Industry Staffing in a Remote Working Era Panel
Speakers: Lauren Pardue, PHR, SHRM-CP/HR Manager/Atomos Energy/Dallas, David Ainslie/Director of Talent Acquisition/CenterPoint Energy/Austin
Kyle Baker/Consultant, Finance & Accounting Div.- Direct Hire/Addison Group/Austin
Premier Sponsor:

Premier Sponsor:

Gold Sponsor:

Gold Sponsor:

Gold Sponsor:

Conference Sponsor:

Showcase Your Services
---
TXCPA is an ideal partner to help you increase and enhance your visibility to our 28,000 members. Browse our 2021 Sponsorship Prospectus to discover more ways to promote your business services and products to Texas CPAs.