Nonprofit Organizations Conference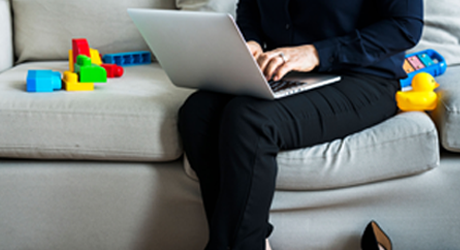 May 24 - 25, 2021

08:00 AM - 5:05 PM

WEBCAST
Unique challenges are shared by CPAs who work with or are employed by nonprofit entities. We'll cover current business trends that affect various types of organizations. This program also promises to contain a variety of accounting and auditing updates.
More information about this conference will be posted here as it becomes available.
Day One - May (Monday)
8 a.m.- 9:15 a.m. - FASB Update
The FASB's lead staff person for not-for-profit matters will guide you through recent and potential developments in GAAP that affect the sector. We'll focus especially on the FASB's efforts and guidance regarding COVID-19-related reporting challenges (including CARES Act and other government funding); the new Leases standard (Topic 842), recently deferred for most NFPs; the FASB's recent ASU (2020-07) aimed at increasing transparency in the reporting of gifts-in-kind; and the FASB's current project on goodwill and intangibles.
Jeffrey D. Mechanick, CPA, CGMA/Assistant Director/FASB/Norwalk, CT
9:20 a.m. - 10:35 a.m. - Diversity and Inclusion Strategies
10:35 a.m. - 10:45 a.m. - Break
10:45 a.m.- 11:35 a.m. - Economic Update
11:35 a.m. - 12:35 p.m. (concurrent sessions)

+ + How a Remote Working Environment Affects Fraud
If at least one percent of every organization's top line is lost to fraud under normal circumstances, how does a remote working environment affect these losses? Because fraud and corruption have been documented in sources going back over two thousand years, new events do not necessarily increase or decrease the propensity for people to commit unethical acts. However, circumstances and new technologies can certainly open new avenues for bad actors. We cannot look everywhere at once; therefore, it is always important for us to focus our vigilance on areas we know to be particularly concerning.

The primary goal of this session will be to examine where the remote working environment renders us more vulnerable. Hear how much fraud it is out there, and how appears in not-for-profit organizations, what types of business environments allow frauds to proliferate, how remote work environments aggravate certain problems already inherent in standard internal control systems, the types of frauds that have spiked since the global lockdowns began, and how to conduct effective pre-mortem reviews to improve the organization's ability to detect and address problems early.
Scott Langlinais, CPA/Managing Partner/Langlinais Fraud and Audit Advisory Services/Dallas

+ + Basics of UBI
Understand the basic history and elements of unrelated business income. Using a variety of examples, this session examines what constitutes a "trade or business, regularly carried on, not substantially related to the exempt purpose." It also covers numerous exceptions and exclusions, including the requirements to "silo" different activities.
David Trimner, CPA/Managing Partner/TrimnerBeckham PLLC/Washington, DC

+ + Staying Current: Accounting & Reporting for Not-for-Profit Organizations
Financial statements are increasingly complex with management assuming greater responsibility for the reliability of the financial statements. This session will focus on recent changes in not-for profit accounting, reporting and presentation requirements, including lessons learned from implementation, and areas where organizations can continue to improve.
Debra Seefeld, CPA, CFE/Partner/Briggs & Veselka Co/The Woodlands, TX
12:35 p.m. - 1:20 p.m. - Lunch
1:20 p.m. – 2:35 p.m. (concurrent sessions)

+ + Pandemic Funding Considerations
Kathryn A. Schwerdtfeger, CPA/Partner/ Deloitte Risk & Financial Advisory/Austin

+ + Tax and Governance Issues for Schools
Frank Sommerville, JD, CPA/Shareholder/Weycer, Kaplan, Pulaski & Zuber, P.C./Arlington

+ + Single Audit 101
Megan Terrell, CPA/Nonprofit Lead Principal/ CliftonLarsonAllen LLP/Fort Worth
Kourtney Jenke, CPA/Director/ CliftonLarsonAllen LLP/Fort Worth
2:40 p.m. - 3:55 p.m. (concurrent sessions)

+ + Virtual Fundraising - Issues and What Might be Permanent
Questions answered in this session will include; what in-person fundraising has successfully been transitioned to digital/online; what events might transition back to in-person first; what events might not survive; tips, tricks and resources non-profits can use to help with fundraising; Tax/UBIT pitfalls with holding events online
Dr. Bernard A. Harris, Jr. M.D., MBA/CEO/National Math and Science Initiative/Dallas
Laure O'Neal/Chief Development Officer/National Math and Science Initiative/Dallas

+ + Advanced Lessons in UBI
David Trimner, CPA/Managing Partner/TrimnerBeckham PLLC/Washington, DC
+ + Accounting Considerations and Implications for Nonprofit Organizations during Economic Uncertainty
In rapidly changing times, nonprofit organizations are adapting and changing their operations quickly, resulting in changes to their financial health and presentation. Learn how these changes and challenges can affect financial presentation, a refresh of GAAP related to certain concepts in economic uncertainty, and considerations for how to use the changes as an opportunity to rethink the story that your financial statements will tell.
Megan Terrell, CPA/Nonprofit Lead Principal/ CliftonLarsonAllen LLP/Fort Worth


3:55 p.m. - 4:10 p.m. - Break

4:10 p.m. - 5:10 p.m. (concurrent sessions)

+ + Forecasting 201 - A Deep Dive into Forecasting
Forecasting is a valuable tool for nonprofit organizations that can drive decision making. This session will take a look at what it means to forecast, how it can be used, and is used by NFP's. We will take a deep dive into forecasting methods, complexities unique to NFP's, and best practices.
Emily George, CPA/ Director/BKD, LLP/Dallas

+ + Sales Tax Obligations for NFP Entities
We will discuss sales tax obligations for not-for-profit entities including situations where a NFP may be required to charge and collect sales tax. We will also discuss implications of the landmark Wayfair decision by the U.S. Supreme Court on NFP entities.
John Westbrook, Esq., CPA/Manager/ Grant Thornton/Dallas
+ +
Common Peer Review Findings and Challenges
If you have a firm with an assurance practice, this session is for you! The AICPA utilizes peer review to assist in the direction and efforts in the assurance standards. Attend this session to discover common peer review findings, which feed into the AICPA's Enhancing Audit Quality effort and future peer review guidance. The session leader uses peer review to enhance both quality and efficiency in his firm's audit practice and will assist you with the same!
Tim Pike, CPA, CFE/Managing Partner/Howard, LLP/Dallas
DAY TWO – TUESDAY, MAY 25
8:00 a.m. - 9:15 a.m. - Working Remotely: Strategies for Success
Working Remotely can be a win-win for both employer and employee. However, working off-site can bring additional risk to the organization if processes are not in place. This workshop will address strategies that will help empower the employee while keeping risks to the employer low.
Patti Malott, CRM, CCA/CEO/Church CO+OP/Houston
9:20 a.m. - 10:35 a.m. (concurrent sessions)

+ + Planned Giving Policies and Implications
Joe Hancock, JD/Vice President and General Counsel/HighGround Advisors/Dallas

+ + A Deep Dive into Form 990 Schedule J
Correctly reporting compensation on the Form 990 is critical to regulatory agencies, donors and other users of the return. The interplay between regular compensation reporting and the additional compensation reporting on Schedule J can be confusing and misleading, if not done properly. This session will explore how the various parts work together and the additional information that must be provided in Schedule J when reporting is required.
Elaine Sommerville, CPA/Shareholder/Sommerville & Associates, P.C./Arlington

+ + Audits in a Changing Environment
Jackie Gonzalez, CPA/Partner, Assurance Services/Weaver/Fort Worth
10:35 a.m.- 10:50 a.m. Break
10:50 a.m.- 11:50 a.m. (concurrent sessions)

+ + Social Funds: How to Raise Money, Support a Cause, and Bring Your Community Along
Lucas LaChance, CPA, CIA and his marketing team will discuss how to run a successful fundraising campaign using social media and digital marketing. The world has been working from home for more than a year. Learn how to make your fundraising campaign stand out, use personal communication skills to increase involvement, and make sure that you allocate enough funds to promote your organization to reach new donors.

Learning objectives include understanding what platforms are available for fundraising and how to use them to the benefit of your organization, capitalizing on Giving Days and how to participate, learning how to create a realistic budget for your fundraising campaign, and crafting personal communications to encourage community involvement.
Lucas LaChance, CPA, CIA/Partner/Lane gorman Trubitt, LLC/Dallas

+ + Common Pitfalls with the Form 990-PF
In this session, we will discuss common errors when preparing the Form 990-PF including allocation of revenue and expense, calculation of minimum investment return, gain and loss reporting and expenditure responsibility. We will also discuss the differences in reporting between grant making foundations and private operating foundations.
Pamela Alexanderson, CPA/Tax Director/Moss Adams LLP/Dallas

+ RPA and Automation
12:10 p.m. – 1 p.m. Lunch
1 p.m. - 2:15 p.m. (concurrent sessions)

+ + Mission Impact Metrics: How to Track Meaningful Data
Jennifer Lehman/President/Mission Advancement/McKinney

+ + Unraveling the Tax Complexities Resulting from K-1s
K-1s and joint venture arrangements have become increasingly complex in light of recent legislation and guidance provided by the IRS and Treasury. This session will provide participants with a road map for handling the tax issues associated with alternative investments and joint ventures, including the assessment of unrelated business income, silo-ing, and coincident foreign and state reporting matters.
Jackie Coburn, CPA/Tax Senior Manager/Crowe LLP/Dallas
Andrew J. Gray, CPA/Senior Manager/Crowe LLP/Dallas

+ + Single Audit Update: Compliance Supplement, CARES Act
2:15 p.m. - 2:30 p.m. Break
12:30 p.m. - 3:40 p.m. - Best Practices in Board Governance
This session will enlighten and enhance current and potential board members in Focusing on the Mission and Vision (Big Picture); Meeting Preparation; Encouraging Interaction; Incorporating Mission Moments; Best Use of Committees; and Keeping Momentum in Live and Virtual Board Meetings.
Jessica D. Cecere, Board Source Certified Trainer, True Colors Certified Facilitator/CEO/ Nonprofits First/North Palm Beach, FLA.
3:45 p.m. – 5 p.m. - Cyber Security: What You Need to Know to Protect Your Enterprise
John Ansbach, JD, CIPP-US/Vice President/Stroz Friedberg, an Aon Company/Dallas
Premier Sponsor:

Premier Sponsor:

Platinum Sponsor:

Gold Sponsor:

Gold Sponsor:

Gold Sponsor: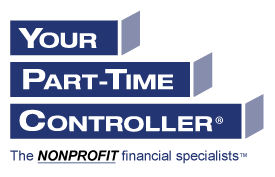 Silver Sponsor:

Conference Sponsor:

Showcase Your Services
---
TXCPA is an ideal partner to help you increase and enhance your visibility to our 28,000 members. Browse our 2021 Sponsorship Prospectus to discover more ways to promote your business services and products to Texas CPAs.