Single Audits & Governmental Accounting Conference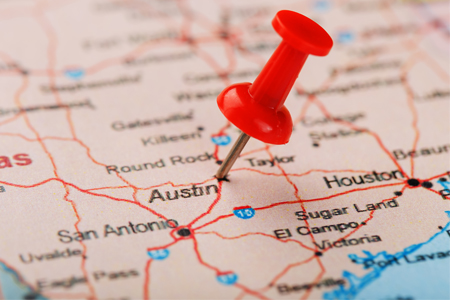 September 27 - 28, 2021

08:00 AM - 5:15 PM

In Person & Webcast
Please read:
COVID-19 Safety Protocols


CPE Hours (in person):
Up to 18 | 19 possible with bonus session
CPE Hours (webcast):
Up to 15.6
Webcast registration
The 2021 Governmental Accounting and Single Audits Conference will be an
in person
event at the Austin Southpark Hotel and via
webcast.
The early bird registration discount deadline for the in person conference is extended to Sept. 20.
The pandemic and its ramifications are still having effects on government budgets and work processes. It is also introducing new questions about how to properly assign expenditures. Be sure to join us as we cover these topics and more later this month.
Government employees are eligible for a special rate and can call 800-428-0272 to register.
Conference hotel: Austin Southpark Hotel (formerly Omni)| Phone: (512) 448-2222
4140 Governors Row, Austin, TX 78744 | Map
Hotel cut off: Sept. 1 (or when block fills) | Room rate: $110+ tax Single Bed/ $130+ tax Double Bed Parking: Complimentary self-parking.
Optional Bonus Session - Sept. 27
Sip & CPE: GASB 87 DEEP DIVE | 1 Extra CPE Credit | Fee: $25
Conference time schedule:
Day 1, September 27, 2021: 8 a.m. - 5:15 p.m.
Day 2, September 28, 2021: 8 a.m. - 3:35 p.m.
Day One – Monday, September 27
8 – 9 a.m. Texas Economic Outlook: Healthy Growth Likely to Continue but COVID-19 Poses Risk
Looking forward to the remainder of 2021, the Texas economy is likely to continue to expand as demand remains strong and supply constraints begin to ebb somewhat. COVID-19 cases in India and the U.K. surged earlier this year with the spread of the Delta variant but peaked and began to fall sharply after about two months. If that pattern occurs here, there will likely be strong growth in the fourth quarter.
Keith R. Philips, Ph.D./Assistant Vice President, San Antonio Branch/Federal Reserve Bank of Dallas/Dallas
9:00 – 9:10 a.m. | BREAK
9:10 – 10:10 a.m. - GASB Updates with GASB!
This session will provide an overview of the GASB pronouncements, except for Statement 84, that will become effective in the coming fiscal years, including standards on fiduciary activities. We'll also cover the issues being considered by GASB as part of its current technical agenda.
Scott Reeser/Senior Project Manager/GASB Board/Norwalk, CT
10:10 – 10:20 a.m. | BREAK
10:20 – 11:20 a.m. - Cybersecurity Update
Case Studies of Recent Breaches, Internal Controls Best Practices, and Recent Legislative Requirements for Governmental Entities
John Williamson, CPA-CITP, CIA, CISA, CFE/Risk Advisory Services Partner/Whitley Penn/Dallas
11:20 – 11:30 am | BREAK
11:30 – 12:30 p.m. - Adding Value with Data Analytics
The session will consider the use of data analytics in the roles of both accounting and auditing professionals. We will consider the importance of data analytics, the various methods available within the data analytics space, and some simple action items to improve the use of data analytics.
Calvin Webb III /Managing Director/Gradient Solutions Corporation/Mansfield
12:30 – 12:45 p.m. | Break into Lunch
12:45 – 1:45 p.m. - A Conversation on Diversity
The goal of diversity is a winning team. The CPA Pipeline is need of new blood and more talent, how will you help to fix the problem?
John Baines, CPA/Consultant/John Baines PC, CPAs/Denton
1:45 – 1:55 p.m. | BREAK
1:55 – 2:55 p.m. - 87th Texas Legislative Session Update
You'll hear a general update on the 87th Texas legislative session and special sessions, specifically highlighting significant changes that impact the state and local government.
Jeff Leach/Texas State Representative, House District 67, Counsel/Gray Reed/Dallas
2:55 – 3:10 p.m. | BREAK
3:10 – 4:10 p.m. - Internal Audit: Risk-based Plans and ERM Considerations
This session will explore approaches that internal (and other) auditors can utilize to ensure their work efforts focus on the most strategic and relevant matters at their organizations. It will also address enterprise risk management concepts, including how they are distinctive from, and complementary to, audit risk determinations.
Ed Nieves, CIA/Assistant Direct of ERM/UT Arlington/Arlington
J. Michael Peppers, CPA, CIA, QIAL, CRMA/Chief Audit Executive/University of Texas System/Austin
4:10 – 4:20 p.m. | BREAK
4:20 – 5:20 p.m. - GASB 87: More or Lease the Basics
It is finally here and ignoring it will not make it go away, so let's embrace lease accounting. We will provide a quick overview of the basics of GASB 87, discussing both lessee and lessor accounting, and then focus on some comment pitfalls and some tips if you plan to implement lease accounting software. Join us for a riveting session on how to account for all your lease activity!
Cameron Decker/Audit & Assurance Senior Manager/Deloitte/Dallas
Mackenzie Johnson/Audit Manager/Deloitte/Houston
5:30 – 6:20 p.m. - *Optional Bonus Session* Sip & CPE GASB 87 Deep Dive - Activity Challenge
Grab your drink of choice and then join us for an interactive GASB 87 activity session. Based on the information provided in the previous GASB 87 session, we will tackle some real-life examples related to leases and allow session attendees to practice what they have learned. Attendees will be asked to work in teams to calculate lease terms and determine modified accrual, full accrual and conversion journal entries. Beware – you just might learn something!
Cameron Decker/Audit & Assurance Senior Manager/Deloitte/Dallas
Mackenzie Johnson/Audit Manager/Deloitte/Houston
Day Two – Tuesday, September 28
8 – 9 a.m. - Tech Trends and Finance
There are various technology trends occurring in the world that have ties to the finance and accounting community. These trends include cloud computing, open-source coding, automation, multi-module platforms, and cybersecurity. We'll be discussing how we see these trends affect the day-to-day jobs of finance and accounting professionals.
Christopher Stewart/Partner/Deloitte & Touche LLP/Arlington
9:00 – 9:10 am - BREAK
9:10 – 10:10 a.m. - American Rescue Plan Update: What We Know and What We Need to Know
This session will cover what we know from both the federal and state level related to the American Rescue Plan Coronavirus State and Local Fiscal Recovery Funds and what is still unanswered.
Danny Martinez, CPA/Managing Director/BKD/Dallas
10:10 a.m. – 10:20 a.m. | BREAK
10:20 – 11:20 a.m. - Recently Issued Auditing and Attestation Standards - What Do I Need to Know?
This is an exciting time in the auditing and attestation space. Standards are changing to keep up with today's business environment. We'll examine the recently issued auditing and attestation standards, providing information and resources for changes that are on the horizon.
Rebecca Goldstein, CPA/Audit Partner/Government and Not-for-Profit Services/Weaver/Austin
11:20 – 11:30 a.m. | BREAK
11:30 – 12:30 p.m. - Navigating the Essentials of Grant Management
The management and monitoring of grants within your organization is key to not only ensure compliance with state or federal requirements, but to validate effective utilization, reporting and oversight of grant funding. We'll provide insights on risks and effective controls that should be considered along with industry best practices. The presenters will also share personal insights on lessons learned that can reduce audit findings and maximize funding utilization and opportunities.
Daniel Graves, CPA/Partner-Risk Advisory Services/Weaver/Austin W. Brandon Tanous, CIA, CFE, CGAP, CRMA/Partner, Risk Advisory Services/Weaver/Houston
12:30 p.m. – 12:45 p.m. | Break into Lunch
12:45 – 1:45 p.m. - Hybrid Working – Going Back to the Office
Return to work practices and policies are constantly evolving as we move through the pandemic. From coming back immediately to 100% telecommute, leadership choices have both short- and long-term implications on the workforce. How can you maximize productivity and balance employee engagement? This interactive session will challenge assumptions and use evidence-based approaches to answer return to work questions.
Omar C. Reid, SVP, Human Resources/Harris Health System/Bellaire
1:45 – 1:55 p.m. | BREAK
1:55 – 2:55 p.m. - Developing Single Audit Findings
It's tough enough to tell an auditee they'll be receiving a finding because of internal control and/or compliance issues. It's even worse when the auditor does not include the required components of a finding in accordance with 2 CFR 200 and a state and/or federal regulator takes issue with it. We'll discuss the elements of a finding, the implications on auditor's reports and the mistakes to avoid when developing findings.
Celina Cereceres, CPA/Partner/Whitley Penn/Houston
2:55 – 3:05 p.m. | BREAK
3:05 – 4:05 p.m. - Fraud Risks in a Remote Working Environment
The rush to operate in a remote working environment amid a worldwide pandemic has presented additional fraud risks to state and local governments and their day-to-day operations. This session will bring awareness to these risks and cover the key controls that are necessary to help minimize potential financial and reputational harm to your organization.
Leslie Wilks Garcia, CPA, CFE/First Assistant County Auditor/Harris County Auditor's Office/Houston
Conference Sponsor:

Showcase Your Services
---
TXCPA is an ideal partner to help you increase and enhance your visibility to our 28,000 members. Browse our 2021 Sponsorship Prospectus to discover more ways to promote your business services and products to Texas CPAs.