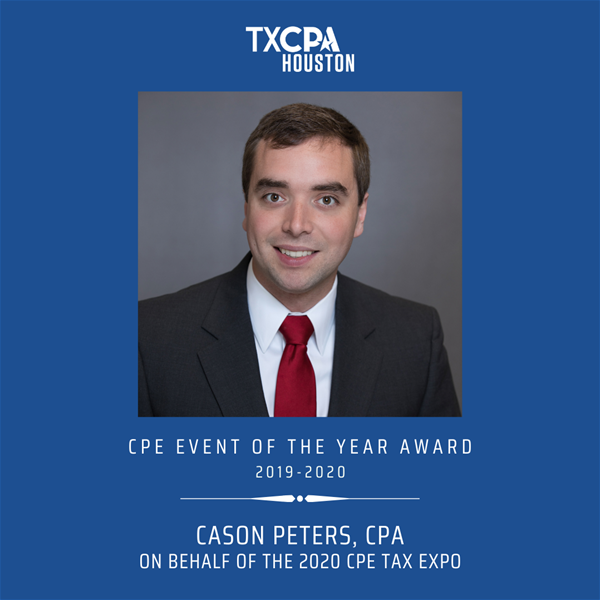 Cason Peters, CPA, on behalf of the 2020 CPE Tax Expo
TXCPA Houston 2019-2020 CPE Event of the Year Award Recipient
2019 presented many planning and marketing challenges for Tax Expo. With only 42 days before the conference, Committee Chair Cason Peters was asked to move forward and coordinate volunteer assignments, provide the historical aspect of the program to the Acting Executive Director and help the premier conference be another success. In a year without major tax changes, attendance topped 400, and the 2020 Tax Expo provided tax planners with information they needed to complete 2019 tax filings.
Volunteers worked together with staff to complete the tasks and provide the many repeats, and new, attendees with quality, educational experience to start off tax filing season! Thank you, Tax Expo Committee for another successful event, and thank you, Cason, for leading your team!