COVID-19 UPDATE - Information and Operations
Published on

Mar 16, 2020

by

User Not Found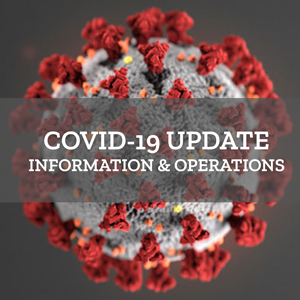 We are continuing to monitor the emerging developments around the COVID-19 coronavirus. In keeping with the recommendations by the City and the County, as well as the advice received from CDC and state and national leaders, we have made the decision to begin organization-wide telecommuting for our employees starting today, Monday, March 16, 2020.
TXCPA Houston is still operating normal business hours and staff can answer your questions via phone and email. However, our physical office is now closed until further notice. We will notify members when our office reopens.
All in-person events at TXCPA Houston are suspended through April. Committee meetings will be held through conference calls.
To reach our staff during this period, please call the staff member's direct phone number:
Glenda (general questions) - 713-622-7733
Michelle (marketing) - 832-831-9220
Michael (CPE) - 832-831-9222
Carol (membership) - 832-831-9232
Kristie (other questions) - 832-831-9229
TXCPA and TXCPA Houston will continue to share information on our websites, via our weekly emails and social media posts.
TXCPA Houston canceled the following events:
Morning Buzz, March 26
FVS Happy Hour, March 26
Student Auxiliary: Energy Panel, March 27
Ethics: It's a Matter of Choice, March 27
Student Auxiliary: Data Analytics Panel, April 17
Ethics: It's a Matter of Choice, April 24
If you have questions, please reach out to us by calling our main line at 713-622-7733 or emailing chapter@houstoncpa.org.
Also, see the Texas CPA Coronavirus Resources page.