How Can Businesses Effectively Reopen in This New Reality?
Published on

Aug 6, 2020

by

Sam Hall, Joel Smith, and Trey Weatherford - KPMG Audit Partners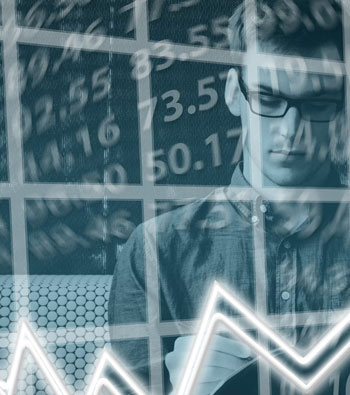 The speed and breadth of the unfolding COVID-19 crisis — dramatically impacting lives and healthcare systems, disrupting business operations and supply chains, slowing markets, and now posing the risk of a global recession — is putting nearly every facet of every business and industry to the test. As the energy industry continues to grapple with the unprecedented impact of COVID-19 – and slowly recovers from the historic event and simultaneous global price war – all eyes have shifted to closely watching the effects of the reopening phase.
Navigating the uncertainties requires a sharp focus on people, liquidity, operational risks, and contingencies while keeping sight of the bigger picture — strategy, risk, and resilience. With information and conditions changing daily (even hourly), companies should expect to recalibrate their responses — and reframe their strategic thinking about how the COVID-19 crisis is impacting their businesses — as conditions change.
At KPMG, we're using our firm's Restarting America framework to help our clients carefully execute staged, careful approaches to reentry, using a framework that is flexible, adaptable, and risk-based. While we have not decided on a date to begin reopening our KPMG offices, when we do, we know that it will be a staged approach based on the framework and continued guidance from the Centers for Disease Control and all applicable federal, state and local mandates.
By following the Restarting America framework, companies are able to assess the overall prevalence of the virus within a given community, as well as the level of risk that an individual employee may have based on his or her unique personal characteristics, along with test status. Applying the framework to our reentry considerations allows us to remain committed to the health and well-being of our people, our clients and our communities.
As many organizations grapple with complicated decisions on reopening offices, we are also thinking about the "New Reality," producing industry-based insights to help leaders plan for the future. Our New Reality framework will address many of these complex and evolving needs – especially as supply chains continue to move, travel restrictions lift and demand returns. KPMG's Energy, Natural Resources and Chemicals team will be alongside clients to assist with proactive planning, stress test internal operations, examine the agility of supply chains and help upgrade technology so that when another unforeseen event arises, these organizations will be even more resilient than they are today.
It's true that the energy industry has proven time and again that it is incredibly resilient. Our New Reality will not be a snap-back to where we were, but, rather, a gradual recovery. Together, we will distinguish opportunities from obstacles as the industry reinvents itself to build a future that is sustainable and secure.
Originally published in the TXCPA Houston's Online Magazine called the Forum. Read the full magazine here.
Learn the latest accounting and SEC updates from KPMG audit partners Sam Hall, Joel Smith, and Robert Weatherford, CPA, at our 2020 Energy Conference on August 26! Register today HERE.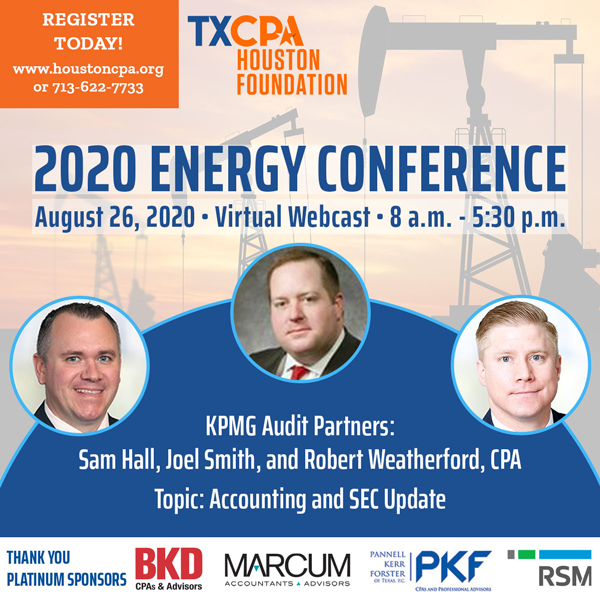 ---
Sam Hall, Joel Smith, and Trey Weatherford are audit partners based in KPMG's Houston office. To read more about KPMG's Restarting America framework, visit https://www.kpmg.us/insights/2020/restart-america-getting-back-to-work.html.