February/March FORUM President's Address
Published on

Feb 3, 2021

by

Darrell Groves, CPA, CFE, CGMA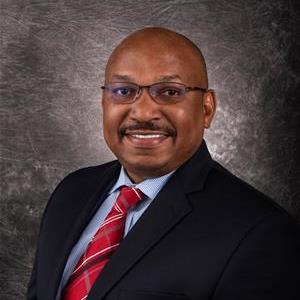 February is the shortest month of the year, yet it is one of the busiest for CPAs. We kicked off the year with our annual meeting in January laying out the organization's strategic plan for 2021 through 2024. Amidst a pandemic with an uncertain expiration date, our financial statements are sound, and we have navigated our organization towards clearer waters. This is made possible by members that are flexible and leaders that are dedicated to the success of our past and present goals. Your support is valued and appreciated.
A fellow CPA reached out to me this month with what he described as an "emergency accounting question." As his text and call came late on a Sunday night, I could not imagine what could be the issue. It turned out to be something less critical than I had imagined but still important to him. While I did not have an immediate answer to his question, my first thought was to refer him to the TXCPA Exchange. I have found the Exchange to be a key resource for many when they have a question that benefits from the input of CPA colleagues. I encourage you to stay or get connected with the TXCPA Exchange today.
As we continue to serve our organization and our clients, where should we focus our efforts? First and foremost, we should seek to recognize those that have gone above and beyond this fiscal year through awards nominations that are open through February 5. Although it is in our nature as CPAs to be humble and to shun recognition, this is the one time that we seek your help to identify those fellow members that have gone over and above in the past year. Please take the time to recognize those that have actively engaged with TXCPA Houston to get and give their best.
Finally, I was once told that you can join as many organizations as you like but you will not see any real benefit until you get involved. I took this advice to heart and became more selective about the organizations with which I committed my time, with the Houston CPA Society landing at or near the top of my list. For 2021, I am choosing to expand this beyond professional associations, extending this concept to everything that I do. I choose to be engaged, living my personal and professional life as intended. I hope that you choose the same and consider the words of Robert Frost – The Road Not Taken…
"…Two roads diverged in a wood, and I—
I took the one less traveled by,
And that has made all the difference."
On behalf of the board of directors of TXCPA Houston, I thank you for your continued support of our organization and its mission.
Originally published in the TXCPA Houston's Online Magazine called the Forum. Read the full magazine here.