Changing Lanes: Alternatives to Public Accounting, Part 2
Published on

Mar 16, 2021

by

Carol Spencer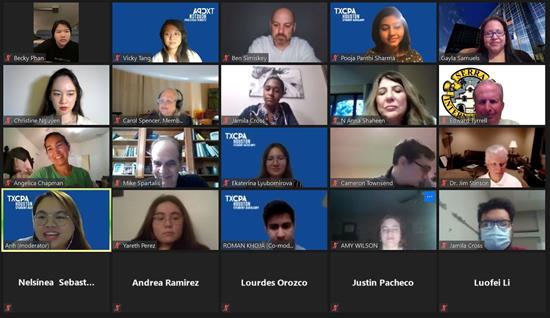 Last week, the TXCPA Houston Student Auxiliary invited four amazing panelists from the financial service, healthcare, and sports and entertainment industries to discuss the alternatives to public accounting. Our members were introduced to Ben Simiskey, Founder/Owner of PLS Advisory, Gayla Samuels, Lead Auditor at Baylor College of Medicine, Ed Tyrrell, SVP Corporate Financial Services at Methodist Hospital, and Anna Shaheen, Director of Tax and Financial Services at Hendricks Sports.
After hearing about each panelists' background, our members moved to breakout rooms to get a better understanding of each industry and how to be successful in their future careers. Anna provided numerous stories of the challenges that come along with tax filings for athletes. Additionally, Ed discussed the importance of showing up and selling yourself every day, no matter what industry you decide to pursue. Lastly, Ben and Gayla emphasized the importance of obtaining a CPA and soft skill development.
So, if you're interested in becoming more involved with the TXCPA Houston Student Auxiliary, building your network, and developing your soft skills be sure to apply for a student officer position! Contact Carol Spencer at cspencer@houstoncpa.org for more information.
Be sure to tune in to our next event, At Your Service: Accounting In the Public Sector, on Friday, March 26, to learn from professionals working with government and nonprofit organizations.