April/May 2021 FORUM
Published on

Mar 30, 2021

by

User Not Found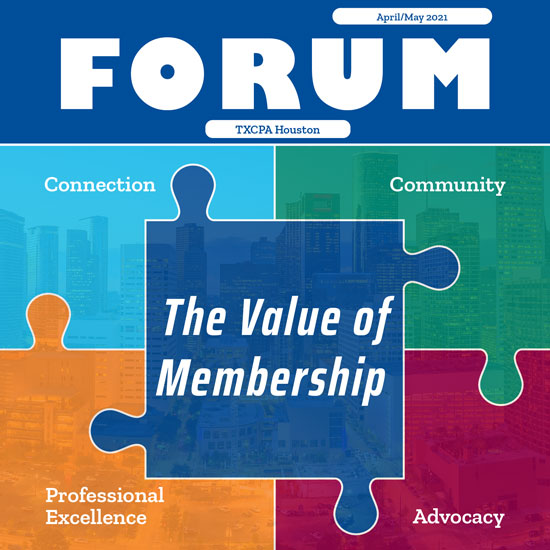 In the April/May 2021 FORUM - Discover the Value of Membership at TXCPA Houston:
Prepare for the unexpected: sickness, death, or emergency. Make a plan today!
Learn 5 steps business leaders should take to help navigate economic downturn, mitigate organizational risks, and build resiliency during a recession.
Discover the benefits and opportunities to engage with TXCPA Houston to increase your return on your due's investment.
Create your own schedule at TXCPA Houston's New Virtual 2021 Spring Accounting Expo featuring 20+ CPE hours spread over 5 days!
Read the latest news on upcoming CPE events, TXCPA Exchange tips, and more.
Read the FORUM here!