April/May FORUM President's Address
Published on

Apr 1, 2021

by

Darrell Groves, CPA, CFE, CGMA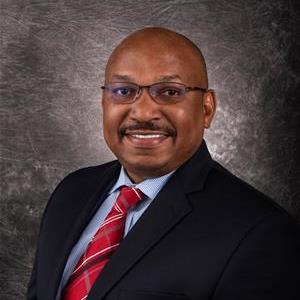 As we are nearing the close of our fiscal year that ends on May 31, I am reminded of how life has truly changed as we enter our second year of an ongoing pandemic. We certainly regret the loss of life and lingering health impairments experienced by some in our communities, but we remain hopeful for a brighter future with several vaccines being administered worldwide. As an organization, we navigated the uncertainties with patience, determination, and innovation that has allowed us to remain connected with our members. With that in mind, I am looking forward to renewing my membership for the upcoming fiscal year, no matter what external changes may arise.
TXCPA Houston exists to support its members in their professional endeavors and to promote the value and high standards of Houston area CPAs. Our vision is to empower members to lead and succeed. Our guiding principles are as follows:
Building Leaders;
Connecting Members & Resources;
Organizational Flexibility; and
Leverage & Lead Technology
Ensuring member success, growing member engagement, and increasing member satisfaction are key goals for the successful implementation of our strategic plan. We will use those three goals when developing our annual operational plan that will assist in the implementation of our strategic plan. This operational plan will help track our efforts and hold ourselves accountable for the delivery of value and services that drive your unique membership experience and increase the return on your membership investment.
Our strategic goals for 2021 through 2024 are to:
Community: Build a community of diverse members to represent an ever-changing profession.
Connection: Provide members with opportunities and resources to connect, serve and lead.
Professional Excellence: Provide resources to assist members in the achievement of professional and personal success.
With all that said, we cannot accomplish a thing unless our members continue to get engaged to activate their membership. That is where the value of this association awaits your discovery. There will be many opportunities in April and May, whether it be through CPE events, Membership Mixers, or Tuesday Talks, your presence is desired and much appreciated. So stay informed and register.
Originally published in the TXCPA Houston's Online Magazine called the Forum. Read the full magazine here.