December 2021/ January 2022 FORUM President's Address
Published on

Dec 8, 2021

by

Kelly Hunter, CPA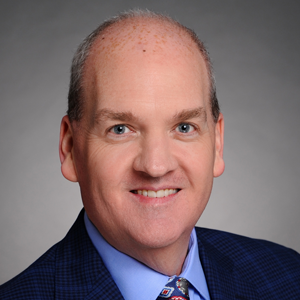 I don't know about you, but I can't believe that we are already in December. Where did the year go? Times like these remind you that the world continues to march on no matter what is going on around us. With that being said, let's collect ourselves and march on with it. This issue of the Forum is themed Leading into 2022, and I can't think of a better theme.
As CPAs, we do our fair share of leading. Whether it is the companies we work for, clients we serve, students we educate and organizations we volunteer our time to, leadership looks different in almost every context, but the one constant is people. Leadership, by definition, is about followership. To be an effective leader, you have to treat those whom you expect to follow you with respect. How we interact with those we lead is the sole determinate in what can be achieved by the collective group, everything else is secondary. The most challenging part of leadership is helping leaders obtain the necessary skills to get the most from those they lead.
TXCPA Houston offers several opportunities for members to hone their leadership skills in a friendly and safe environment. We have 20 committees that are always looking for energetic new members to join, and eventually those new members progress into the vice-chair and chair roles, following in the footsteps of the leaders that came before them.
As I mentioned in a previous issue of the Forum, the CPA profession is very much an apprenticeship profession.
TXCPA Houston continues that spirit in the work we do with our committees. Teaming new members with veteran members who can provide knowledge and expertise to help develop everyone's skills is paramount to our success as an organization. With strong and capable leaders, we have a stronger profession that is highly respected, with members who are poised to succeed at all levels.

That is what we are all about here at TXCPA Houston, empowering our members to lead and succeed! As always, we have several events in the coming months that are detailed here.
There is a good mix of social and professional events. I encourage you to sign up for one or more of these events so we can show you all the ways we are serving our members. We will continue to have virtual opportunities for as many of our in-person events as we can as to serve as many members as possible based on comfort levels. As a continued reminder, we also have over 20 committees that you can join to get involved, I assure you, there is a place for everyone no matter what your interest is.
We would love to have you serve and help shape our activities with your new ideas, expertise and energy. A final reminder, we are here to serve every member, and we want to hear from you. Please reach out to me, the staff or any of our board members so we can get you the help and assistance you need and provide you with the resources that will help you on your journey of Leading into 2022!
---
Originally published in the TXCPA Houston's Online Magazine called the Forum. Read the full magazine here.