2019 Outstanding Accounting Educator Awards
October 2019
The Outstanding Accounting Educator Award recognizes Texas accounting educators who have demonstrated excellence in teaching and have distinguished themselves through active service to the accounting profession.

Jeffrey Johanns, CPA, CGMA – Senior Lecturer, The University of Texas at Austin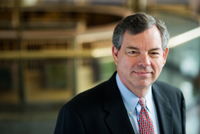 Jeffrey Johanns joined The University of Texas at Austin (UT) in 2012 following his career at PricewaterhouseCoopers where he led their U.S. audit risk management practice. During his time at UT he has taught multiple courses, including Introduction to Managerial Accounting, Intermediate Accounting, Introduction to Auditing, Advanced Auditing, Financial Concepts and Methods, Financial Statement Analysis and a class in Measurement and Valuation. He is currently serving on a McCombs School of Business committee that is working to establish a business minor.

Johanns is also highly involved with the Texas Society of CPAs (TXCPA) and the Texas State Board of Public Accountancy (TSBPA). He currently serves on the TXCPA Professional Standards Committee's Public Company Accounting Oversight Board (PCAOB) subcommittee where he helps draft response letters to proposals from the PCAOB. He is also a member of the Technical Standards Review Committee of the TSBPA, which requires him to assist in investigating practice complaints against Texas CPAs.

Johanns regularly publishes articles in print and online that he incorporates into his classroom experience. These articles have been featured in numerous publications, including the Austin American-Statesman, MarketWatch, Fort Worth Star-Telegram, and Waco Tribune-Herald.

Bill Fowler – Associate Professor of Accounting, Abilene Christian University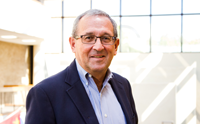 Bill Fowler started his career at Abilene Christian University (ACU) in 1984 as Assistant Vice President for Finance. In 1992, he became a full-time faculty member of the ACU Accounting Department and from 1993-2014 he served as Chair of the Accounting and Finance Department. During his tenure as chair, the department added two majors, hired all present faculty members, expanded on-campus firm recruitment and doubled the number of students in the accounting and finance programs.

Fowler has also served as a member of the Accounting and Finance Education Roundtable, a national group that focused on enhancing the teaching of Management Accounting in university programs. Additionally, Fowler provided service to the Association of Collegiate Business Schools and Programs (ACBSP), representing them on various councils and consulting on their financial reporting process. He received the 1998 ACBSP Star of the Year Award for these efforts.

Fowler has created learning programs for local firms and has also worked with various national firms to prepare content and exams for their national CPE deliveries. Since 2014, Fowler has been involved with KPMG's audit training programs and has been designated as an Audit National Instructor.