The African American Experience
This article is an excerpt from the book 100 Years: The Texas Society of CPAs (2015)
By Anne McDonald Davis

The decades of Reconstruction post-1860s left the country grappling over how the races would interact in American society and business. To whatever extent those conflicts have resolved to date, they were agonizingly acute in Texas during the formative years of TXCPA.
While considering the times, it's still disheartening that the first Society president, D.H. Kernaghan, either accepted or failed to defeat a stipulation that briefly existed in the first TXCPA constitution, one that specifically prohibited minority membership. Kernaghan was known to harbor a profound distaste for slavery and the abuses he'd witnessed as a boy during the Civil War.Q
It's certainly possible Kernaghan was outvoted; there's no way to know. What is known is that early leaders clashed vehemently and often over differing visions of the fledgling Society. Was TXCPA to be an exclusive alliance of key CPAs exercising power and influence? Or was TXCPA to be an inclusive community — open to all qualified applicants, designed to provide help and support, geared toward strength in numbers? Until those mindsets merged, membership was denied to a number of those who had achieved certification, regardless of race. The short-lived "white members only" proviso was particularly senseless in 1915 considering that there weren't any black CPAs in Texas … and wouldn't be for another four decades!
However, something else happened in 1915. As the prejudices of the day cast a shadow across nobler efforts by TXCPA's founding fathers, Milton Wilson was born in Paducah, Ky. In manhood, the brilliant African American would go on to receive a master's and two doctorate degrees from Indiana University where he later served as professor of accounting and received the Distinguished Alumni Award. Licensed in 1952, he was among the nation's first African American CPAs. In fact, during the civil rights era, Wilson was one of the first seven African Americans to earn a doctoral degree in accounting.
When Wilson became dean at Texas Southern University School of Business in Houston, TSBPA honored reciprocity from Indiana and issued the first Texas certificate to a black accountant. Not long after relocating to Texas and his new position, Wilson applied for TXCPA membership. It's another bleak note in Society history that his application was stalled for well over a decade as uneasy TXCPA decision makers held back, demurring that "this is a private organization entitled to use social criteria to select its members."
Even post-World War II and the sacrifices of more than 1.2 million African Americans who had served in uniform, professional organizations still clearly feared backlash from membership over sharing status with and interaction with black colleagues. The glass wall often encountered by women accountants, while unjust, seemed comparatively benign to the solid brick wall African American CPAs kept hitting.
Fortunately, bricks began slowly crumbling in the 1960s. As early as the latter years of the civil rights movement, national accounting firms began actively recruiting at black colleges and universities. In turn, they put increasing pressure on their offices in Texas. Social change ultimately forged its laborious inroads and confidence grew among those at TXCPA who held more progressive attitudes.
In 1969, Society president Edwin Merriman and his membership committee broke through the covert racial barrier and invited Wilson plus two of his faculty to join. They graciously accepted, becoming the first African American members.
By that time, Wilson had already led TSU to become the first African American historically black college or university to earn accreditation from the American Assembly of Collegiate Schools of Business (AACSB). During his tenure there, he received visiting professorships at both Harvard and the University of Chicago.
In 1970, Wilson moved on to become dean of Howard University's School of Business, which in 1980 he also led to AACSB accreditation. He was the only dean to accomplish this at two African American colleges. At the time of his retirement, Wilson was credited with helping more African American students receive degrees in business administration and become CPAs than any other business dean in the nation.
The remaining two original African American members, Calvin L. Cooke and Melford T. Thompson, also soon left Texas for other teaching positions, but Milton Bergeron, TSU's business manager, became a Society member and took an active role in Houston Chapter affairs.
In the ensuing years, AICPA would initiate a recruitment program for African Americans, initially collecting over $1.2 million for scholarships and financial aid. In Texas, modest gifts totaling $1,000 from five accounting firms enabled the University of Texas to conduct a pilot program of its own. Loans from TXCPA's Educational Foundation began enabling minority students to complete collegiate degrees.
Post-1970 to Date
Consider the experience of John Baines, a Denton TXCPA member who entered the profession in the late '70s. Initially an ambitious young veteran clerking in Governor John Connally's office and aiming for a career in law and politics, Baines ultimately chose accounting instead. Determined to be one of the elite, he achieved top grades while obtaining his master's degree at the University of Texas at Arlington and, as aimed, was recruited by the leading national accounting firms.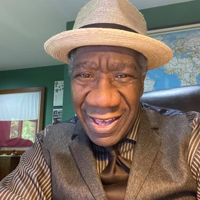 John Baines, CPA
There his momentum slowed.
"I was unprepared for the culture," Baines recalls ruefully. "The firm was struggling with assimilating African Americans. There were a few at the top, but none were making partner. So I had to ask myself … if people who I thought were smarter than me weren't making partner, why jump through hoops?"
In retrospect, Baines has realized there were dynamics in play that would not soon change.
He explains: "'Partner' is a combination of having the technical skills, as well as being socially accepted — having the ability to get top clients. So … if you're not in the country club, if you're not on the golf course … if you're not in those environs with the right connections … you'll never make partner. That's made it hard for African Americans to rise to the top of the accounting field. The industry sector did a somewhat better job of meeting these challenges."
To accomplish his life goals, Baines eventually founded his own company and became a civic leader. Even still, years went by until it dawned on him that his own business wasn't particularly diverse. That's when he learned firsthand the concerted effort necessary to explore the talent pool and place together a staff reflective of that principle.
"You have to look beyond your immediate circle to be an agent for change," Baines asserts. He likens this to the long-distance aims of affirmative action and equal employment opportunity. "When you have people who for years couldn't vote, who for years never owned businesses of any significance, who for years couldn't make it through the walls at most companies … it's going to take a lot to bring whole generations up to the level where they can compete. But we all benefit when all citizenry do well."
Looking back at the hurdles he's faced and the far worse injustices endured by African Americans in the history of his country and state, Baines made a choice, "I didn't want to be an angry African American man. I had to wrestle with all that had happened … but I can't go back and change history. All I can do is move forward."
Younger generations of African American CPAs in Texas are living a somewhat different reality. Gail Neely, a member since 2006, reflects, "I really haven't had to struggle with discrimination. TXCPA helped me and I bring that to work with me." Her message to African American students entering the profession is "we always know that there may be discrimination, but don't look for it. Find your fit, get involved and everything else will flow. We don't live in a fairy tale world; deal with it."
Neely concedes it can be tough to take that first step: "When I graduated, as an African American, I didn't see how I could be involved in TXCPA. I was young; I was intimidated that there weren't more people who looked like me. I remember sitting in a conference room full of photos of past (Society) presidents and seeing white men's faces. But the Austin Chapter welcomed me with open arms, especially once they realized I was someone who wanted to serve." (Neely found a similar welcome when she later moved to the Houston Chapter.)
Recently, Neely had the opportunity to speak about the accounting profession to students at Texas Southern University where the venerable Milton Wilson left a legacy. "I had a full room," she smiles. "We need to take advantage of those opportunities. I will go to any school to promote our profession, but I'm extra excited to be where kids will see someone who looks like them. I remember in my early 20s hearing a speech from an African American at the University of Houston who had his own firm and thinking, 'Hey, I can do that!'"
Baines, who was that man, envisions: "As we look at where TXCPA is going, what kind of blueprint will we use? How can we make our Society match the greater society? They should look like one another. We will keep working until that day arrives."