TXCPA Employer Guide
Showcase your organization to future Texas CPAs, schools and educators.
TXCPA's Employer Guide is a valuable recruitment tool to help firms and companies attract quality, top-tier talent in today's tight job market.
Are you ready to stand out from the crowd and find your next super hire? This is a great opportunity to share your organization's benefits and accolades with future CPAs throughout Texas.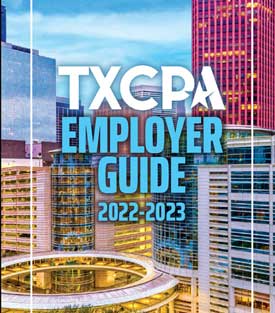 In addition to a list of organizations that hire CPAs and CPA candidates, the TXCPA Employer Guide features content highlighting accounting careers and how to become a CPA in Texas.
The 2023 edition will be promoted by TXCPA to all members, Texas college and university accounting educators, university career centers, student and candidate members, and more! All participating organizations will also receive a complimentary copy.
Participating organizations will receive:
A listing with general information about their firm/company
Accolades
Benefits
Hiring practices
Contact details, etc.
Sample Display Page: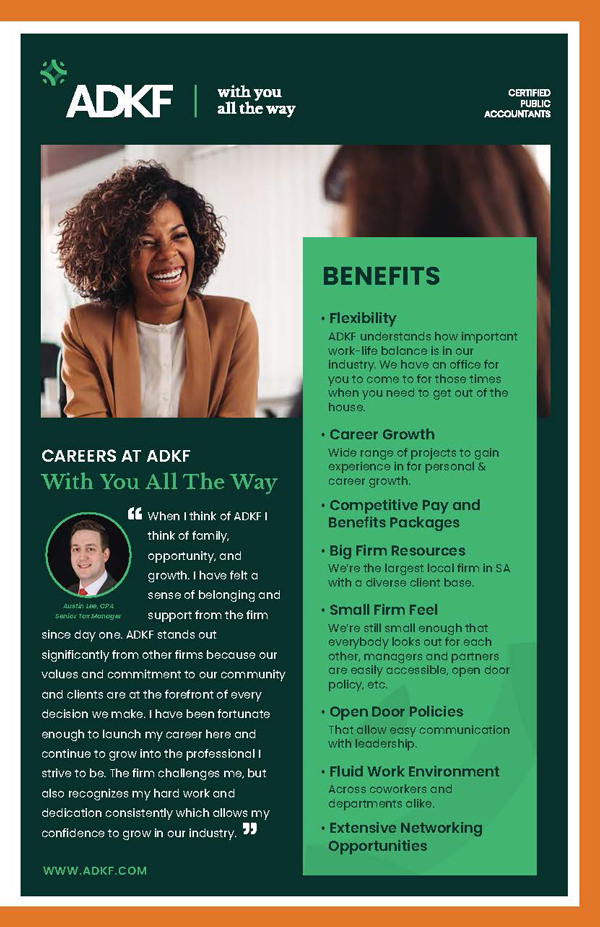 Text Listings
Text-only listings are available, and you can enhance your listing by purchasing a full-page advertisement to run next to your organization profile.
A text listing is included in the price of your full-page advertisement.
The 2023-24 Edition
If you are interested in listing your firm in the 2023 edition, please contact DeLynn Deakins (972-687-8550).
Participating organizations must have at least one TXCPA member to purchase a listing or upgraded advertisement.
See the full 2022-23 Edition:
VIEW EMPLOYER GUIDE