April 21st CFO Roundtable announced
Published on

Apr 6, 2022

by

Amanda Talaat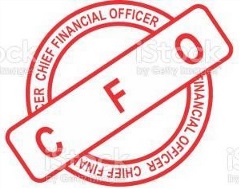 Join the Business & Industry Committee live and in person on Thursday, April 21, for
insights into nonprofits and real estate development from the perspectives of San Antonio CFOs Ema Hicks of Casey Development and Steven Lefever of Endeavors. Moderator is Chapter president Bryan Edwards, CFO of the Southwest School of Art.

It has been two years since Chapter members have gathered in person for this interactive discussion about careers paths, day-to-day challenges and opportunities, technological advances and talent recruitment and retention.

Join us on April 21st and be a part of the conversation!

Two hours of CPE credit and lunch provided. Registration is now open at https://www.tx.cpa/sanantonio/events/event-details/?eventId=23d092b4-49da-4d3e-ad03-b3da33082bd1

For more information, contact TXCPA-San Antonio at 210-828-2722/toll free 888-828-8680.