Chapter seeks Membership/Marketing & Program Manager
Published on

May 13, 2022

by

Amanda Talaat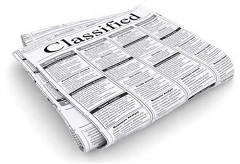 POSITION TITLE: Membership/Marketing and Program Manager
DIVISION: TXCPA San Antonio
EFFECTIVE DATE: June 1, 2022
REPORTS TO: Executive Director, TXCPA San Antonio
Membership/Marketing and Program Manager in all aspects of administration and marketing/communication and program development of the chapter. Includes membership development and retention, program development and execution, and marketing and communications – electronic and written newsletter/mailing.
SPECIFIC RESPONSIBILITIES:
Membership Development and Retention

Coordinate annual dues renewal with TXCPA and the creation and execution of member recruitment and retention plans
CPE, Learning and Member programming
Serve as the San Antonio's Chapter's CPE (Continuing Professional Education) and facility coordinator.
Coordinate program planning, scheduling, and administration including registration, marketing, invoicing, data management, catering, and program evaluations.
Administer sponsor fulfillment
Provide support for CPE instructors
Provide input into the development of the CPE Foundation budget
Serve as staff liaison for volunteer committees related to education and CPE
Pipeline and Education
Coordination of the chapter's activities to support students and growth of the profession.
Serve as staff liaison to appropriate volunteer committees as assigned
Marketing and Communications
Coordinate, create and post social media (Facebook, LinkedIn, Twitter, Instagram) and web content
Prepare/provide marketing content promoting and reporting on chapter activities and award ceremonies
Prepare and send the monthly electronic newsletter, quarterly written newsletter, and other email updates
Update web site pages and manage Chapter's web site and content – relevant and updated information
Coordinate and or assist in organizing social functions, chapter meetings/functions and scholarship fundraising events for the San Antonio Chapter
Secure and or assist with sponsors for all activities in the chapter
As requested, assist Executive Director in various responsibilities.
College degree in business or communications.
Applicable work experience
Excellent communication skills, written and oral.
Ability to travel overnight.
Word processing, data management and spreadsheet experience.
Ability to maintain a high degree of professionalism.
College degree in business or communications.
Two or more years' experience in association or non-profit work.
Knowledge of the accounting profession, business community
Proficiency with Social Media platforms
To apply, please submit a cover letter and resume to Jacqui Belcher, Executive Director, at
jacqui@txcpasa.cpa
.