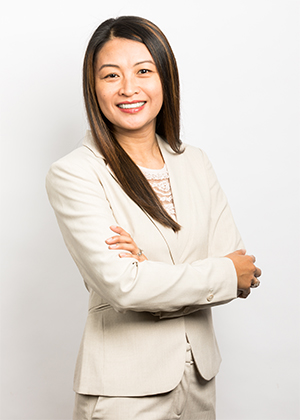 In her first year as CEO, Enriquez helped achieve a 29 percent growth rate and led the integration of six acquisitions, expanding the firm's Texas presence.
As a CPA and an attorney with over 23 years of experience, Enriquez offers a powerful blend of financial expertise and legal perspective to her clients. Enriquez also carries the Certified in Financial Forensics (CFF) designation and is a Certified Valuation Analyst (CVA). Her vast expertise includes audit services, agreed-upon procedures, forensic accounting and litigation support, and mergers and acquisitions due diligence.
Enriquez's passion is education, which has been guided by her individual journey. Born and raised in the Philippines, she received a full scholarship in 1990 and completed her A.S. in Business with High Honors at SUNY/SCCC's Toyama, Japan and Loch Sheldrake, New York campuses. Enriquez later graduated summa cum laude from Mercy College with a B.S. Degree in Public Accounting, and received her M.B.A. with Distinction from Long Island University, and her J.D. from University of Houston Law Center.
As a first generation immigrant, Enriquez understands the power of education and hard work. She believes in servant leadership and is passionate in developing and mentoring professionals within the firm and the profession. Enriquez credits the firm's leaders over the years for fostering a culture in which anyone who demonstrates the desire can rise, and for mentoring and providing her opportunities that ultimately prepared her to assume the MP/CEO role.
Enriquez is a member of the AICPA and is serving a term on the AICPA Governing Council. She is also a member of the State Bar of Texas and Texas Society of CPAs (TXCPA), where she is Chairman of the Board of Directors and is a past president of the Houston Chapter.
She believes in the power of the CPA designation and is committed to furthering the profession by helping build a pipeline of future CPAs and increasing the general public's awareness of the value that CPAs bring to businesses and communities.