Become a TXCPA Student Member
The possibilities and advantages of getting your CPA license are endless!
Obtain those three letters after your name and you'll find a diverse range of job opportunities offering competitive salaries with the potential for rapid career growth. Accounting opens doors in every kind of business coast-to-coast.
While you're on your way, you have help.
The Texas Society of CPAs is the largest, most influential association of accounting and finance professionals in Texas, dedicated to supporting one another and promoting and protecting the value of the CPA designation. Founded in 1915, the society advances the accounting profession in Texas from influencing policy and regulation, to shaping the perception of CPAs across the state.
With 20 local chapters and 28,000 members, TXCPA has one of the largest memberships of any CPA society in the U.S. We are committed to promoting excellence in the accounting profession. It all starts here…helping qualified students become part of this dynamic and challenging profession.
Membership Requirements
The Student Affiliate member category includes part-time and full-time undergraduate and graduate students from two-and four-year colleges or universities majoring in business-related subjects. Upon graduation, a student becomes a candidate.
Student membership in TXCPA includes membership in a local chapter.
Cost: Membership dues are free for student members. All memberships are renewed annually on June 1.
Membership Benefits
Membership in one of 20 local chapters with access to local networking events and service opportunities
Scholarship opportunities with TXCPA and local chapters recognizing and supporting students every year
Leadership training opportunities with chapter and state-level volunteer opportunities
Discounts on CPA Exam prep courses and business services
List TXCPA on your resume to show future employers your commitment to your profession
Free job seeker profile on the TXCPA Career Center and access to internship postings
Access to TXCPA Exchange, an exclusive members-only online forum for questions, knowledge sharing and opportunities to connect with Texas CPAs
Access to an online searchable member directory of our 28,000 members
TXCPA's member communications keeping you up to date on critical professional issues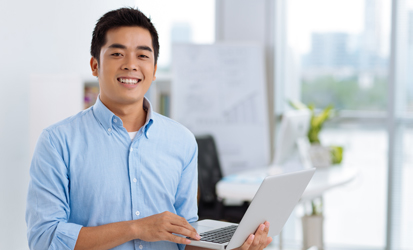 Are You Ready?
Employers want to hire new accountants who understand academic theory AND have real-world professional skills. Practice Ready is an ideal solution to boost your résumé.