Featured Article
TXCPA's 2023 Rising Stars
TXCPA's Rising Stars Program recognizes CPA members 40 years old and younger who have demonstrated significant leadership qualities and active involvement in TXCPA, the accounting profession and/or their communities. In this article, we introduce you to the members, in alphabetical order, who are the Rising Stars honorees for 2023.
Read More
Download Issue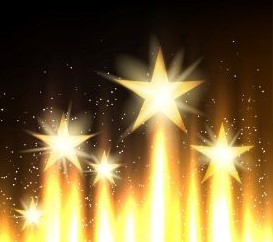 TXCPA 2023 Rising Stars
Intangible Asset Value

What CPAs Need to Know About Fair Value Measurements

CPA valuation analysts are often asked to develop and report on a fair value measurement (FVM) for financial accounting purposes. This article identifies the typical errors and omissions that CPAs should look for in any consideration of an FVM.

Read More Download Issue
CHAIR
Tim Pike, CPA
PRESIDENT/CEO
Jodi Ann Ray, CAE, CCE, IOM
CHIEF OPERATING OFFICER
Melinda Bentley, CAE
EDITORIAL BOARD CHAIR
Jennifer Johnson, CPA

Staff

MANAGER, MARKETING AND COMMUNICATIONS
Jarrod Fitch, MBA, CTSM
MANAGING EDITOR

COLUMN EDITOR
Don Carpenter, MSAcc/CPA

WEB EDITOR
Wayne Hardin

CLASSIFIEDS
DeLynn Deakins
Texas Society of CPAs
14131 Midway Rd.
Suite 850
Addison, TX 75001
972-687-8550
ddeakins@tx.cpa

Editorial Board
Arthur Agulnek, CPA-Dallas;
Shivam Arora, CPA-Dallas;
Derrick Bonyuet-Lee, CPA-Austin;
Aaron Borden, CPA-Dallas;
Don Carpenter, CPA-Central Texas;
Melissa Frazier, CPA-Houston;
Rhonda Fronk, CPA-Houston;
Aaron Harris, CPA-Dallas;
Baria Jaroudi, CPA-Houston;
Elle Kathryn Johnson, CPA-Houston;
Jennifer Johnson, CPA-Dallas;
Joseph Krupka, CPA-Dallas;
Lucas LaChance, CPA-Dallas, CIA;
Nicholas Larson, CPA-Fort Worth;
Anne-Marie Lelkes, CPA-Corpus Christi;
Bryan Morgan, Jr, CPA-Austin;
Stephanie Morgan, CPA-East Texas;
Kamala Raghavan, CPA-Houston;
Amber Louise Rourke, CPA-Brazos Valley;
Barbara Scofield, CPA-Permian Basin;
Nikki Lee Shoemaker, CPA-East Texas, CGMA;
Natasha Winn, CPAHouston.
Design/Production/Advertising
Media By Design, LLC
mediabydesign@gmail.com
CONTRIBUTORS
Melinda Bentley; Kenneth Besserman; Holly McCauley; Kari Owen; Rori Shaw; April Twaddle