Advanced Health Care Conference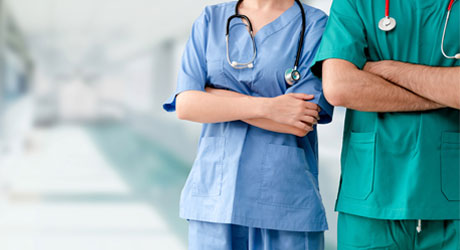 July 12 - 13, 2021

08:00 AM - 5:45 PM

WEBCAST
The global COVID-19 pandemic has had a profound effect on healthcare systems. Make plans now to join us in July as we explore what might be in the future.
Day One – Monday, July 12
8 a.m. – 9:30 a.m. - COVID-19: It's Impact on Rating Quality and Where Do We Go From Here
In this session, Kevin Holloran will cover the impact that the coronavirus pandemic had on hospital and health system rating quality, and how rated providers managed through the multiple "waves" of the virus. Now, with multiple vaccines in hand, but still a challenging road ahead of us, Kevin will discuss what Fitch thinks will happen to credit quality in the back half of 2021 and beyond.
Kevin Hollaran/Senior Director/Fitch Ratings/Austin
9:30 a.m. – 9:45 a.m. | Break

9:45 a.m. – 10:45 a.m. - Medicaid Waiver Updates
We'll provide an overview of the recent 10-year extension of the Texas 1115 Waiver. We'll also discuss new Medicaid supplemental payment programs and changes to existing Medicaid supplemental payment programs.
L. Ryan Hales, CPA/CFO/Adelanto Healthcare Ventures, LLC
10:45 a.m. – 10:50 a.m. | Break

10:50 a.m. – 11:50 a.m. - Achieving HIPAA Safe Harbor Leveraging the NIST Cybersecurity Framework
After a brief introduction to H.R. 7898, Dr. Cline will introduce the NIST Cybersecurity Framework as a "recognized security practice" and then delve into joint public-private sector guidance on how health care organizations can leverage relevant informative references – such as ISO 27001, NIST SP 800-53 and the HITRUST CSF – to help achieve regulatory compliance and obtain HIPAA Safe Harbor.
Bryan S. Cline, Ph.D., CISSP-ISSEP, CISA, CISM, CPP-US/CRO/HITRUST/Frisco
11:50 a.m. – 12:50 p.m. | Lunch Break
12:50 p.m. – 1:50 p.m. - Health Care Services M&A Trends and Valuation
You'll hear an overview of key macro and micro trends impacting various health care service subsectors, such as hospitals, ambulatory surgery centers, physician practices and home health providers. In addition to a review of valuation theory, the presenters will include subsector valuation trends along with key M&A transactions.
Corey Palasota, CFA/Managing Director/Weaver and Tidwell, L.L.P./Dallas
1:50 a.m. – 1:55 p.m. | Break

1:55 p.m. – 2:55 p.m. - Cannabis Legal Update: Where Were We and Where Are We Now
This presentation will include a general description of how the cannabis legalization landscape is impacting the country and various industries. There will be a discussion of conflict of laws, issues impacting various businesses and why certain restrictions exist.
Richard Y. Cheng, JD, MBA, CHC/Member/Weaver Johnston Nelson, PLLC/Dallas
2:55 p.m. – 3 p.m. | Break
3 p.m. – 4:30 p.m. - Public Policy and Changes in the Health Care Delivery Landscape
We'll cover federal and state health policy changes regarding coverage, transparency and reimbursement. We'll also discuss lessons learned from the pandemic that will impact health care delivery in the future.
W. Stephen Love/President/CEO/Dallas-Fort Worth Hospital Council/Irving
4:30 p.m. – 4:45 p.m. | Break

4:45 p.m. – 5:45 p.m. - OIG Update Sip and CPE Happy Hour with the Speaker
This session offers a holistic review of the Office of Inspector General's current priorities, anticipated OIG evaluation, and audit and enforcement work. We'll also take a deep dive into drug pricing, opioid misuse and nursing homes.
Ruth Ann Dorrill/Regional Inspector General/U.S. Department of Health and Human Services/Dallas

Day Two – Tuesday, July 13
8 a.m. – 9:30 a.m. - The Future of Healthcare Delivery Enabled by Disruptive Technologies & Consumer Pressure
Market forces and technology advancement are moving the healthcare delivery business to transform, this has only been accelerated by the pandemic, increasing cost and consumer demand. This session will be focused on how the technologies that have produced new experiences in other industries are coming to healthcare and are disrupting the business of traditional providers.
John Barto
9:30 a.m. – 9:45 a.m. | Break
9:45 a.m. – 10:45 a.m. - A Pandemic and Talent Acquisition
Considering many employers are still working remotely, is it REALLY necessary to hire someone in the same city that you would have before? Can your new hires work remotely? Does productivity suffer? Attend the session to learn more!
Laura Bustemante
10:45 a.m. – 10:50 a.m. | Break
10:50 a.m. – 11:50 a.m. - Health Care Private Equity: The Ongoing Impact of COVID-19 in 2021
This session will address the impact of COVID-19 on the market for health care transactions, with a particular focus on PE-backed enterprises. While COVID-19 has slowed merger and acquisition (M&A) activity in the short-term, we anticipate not only a return to pre-COVID-19 activity levels in late 2021/early 2022, but also a boost. That increase will likely reflect both pent-up demand and the after-effects of the pandemic on health care organizations' finances and resources.
Bert Orlov/Managing Director/EisnerAmper LLP/New York, New York
11:50 a.m. – 12:50 p.m. | Lunch Break
12:50 p.m. – 1:50 p.m. - Rural Hospitals
We'll provide an overview and update on rural Texas health care – a federal and state legislative update, pandemic response, vaccinations, and closures.
John Henderson/President & CEO/TORCH - Texas Organization of Rural and Community Hospitals/Cedar Park
1:50 p.m. – 1:55 p.m. | Break
1:55 p.m. – 2:55 p.m. - Sprinting Ahead – What's Next in the Shift to Value in Health Care
The movement to value-based care now continues through the fourth consecutive administration in Washington D.C. This presentation will examine the recent changes to the Stark Law and Anti-Kickback Statute intended to incentivize the adoption of value-based arrangements. The session will provide a high-level look at these amendments and other policy changes that will have an impact on the health care industry.
Jeff J. Wurzburg/Senior Counsel/Norton Rose Fulbright US LLP/San Antonio
2:55 p.m. – 3 p.m. | Break
3 p.m. – 4 p.m. - Mental Health and Wellness in a Remote Environment
Stephen White/Executive Director/Brain Performance Institute/Dallas
Gold Sponsor:

Silver Sponsor: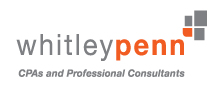 Conference Sponsor:

Showcase Your Services
---
TXCPA is an ideal partner to help you increase and enhance your visibility to our 28,000 members. Browse our 2021 Sponsorship Prospectus to discover more ways to promote your business services and products to Texas CPAs.