CPE Expo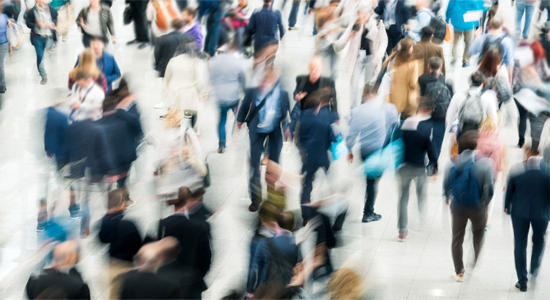 December 06 - 17, 2021

07:30 AM - 5:00 PM

San Antonio, Houston & Dallas
Finish Your Year Strong at our Marquee CPE Conference
TXCPA's annual CPE Expo is returning as an in person event this December and offering a online webcast version.
Customize your experience by mixing and matching among our three educational tracks. Browse through a few of the sessions we have scheduled:
Education track: Tax
Federal Tax Update/Opp Zones
Cryptocurrency: Tax Enforcement by the IRS and DOJ Tax Division
Legislative and Judicial Update
Tax Fundamentals
Looking Ahead to 2022 - Roundtable
1031 Exchanges
Energy Year End Updates: Legislation and Other Items of Relevance for the Energy Space
Get a G.R.I.P. and Grow in Peace
When Theory Meets Practice: The R&D Tax Credit Study
PPP and Loan Forgiveness
SALT Update: Texas and Multistate Issues
Education track: Accounting and Auditing
Audits in 2021: Not Quite Back to Normal
Budget Forecasting and Compensated Absences
Leases: Are You Ready?
Allowances - Account Receivable
The State of the Art - Valuation, M&A and Due Diligence
Outsourcing Accountancy - Benefits and Limitation (Brief on Section 7216)
Working From Home Risks: Fraud and Cybersecurity Threats
Retirement 401K - Employee Benefit Plans
Data Analytics - Blessings and Curses of Automation
Get a G.R.I.P. and Grow in Peace
Current Bankruptcy and Restructuring Issues
Audit updates: SAS
The Art and Science of Price Negotiation
Education track: Professional Development
Latest Developments in Employment Law
How to Master Social Media for Small Business
Leveraging Technology for Operational Effectiveness - How Manufacturing is Going Through Its Next Evolution
Based Investing
Social Security and Retirement
What You Need to Know Before You Go
Understanding Emotional Intelligence
Excel Tips and Tricks
Get a G.R.I.P. and Grow in Peace
Planning a Productive Day
DE&I: The Business Case for Creating "Belonging"
How to Manage Your Team
---
Lock in the early bird registration discount: Deadline November 22, 2021 (non applicable to webcasts).
Colonnade San Antonio Hotel
DEC 6 & 7 DEC 6 ONLY DEC 7 ONLY
---
Houston's Norris Conference Center
DEC 13 & 14 DEC 13 ONLY DEC 14 ONLY
---
Westin Galleria Dallas
DEC 16 & 17 DEC 16 ONLY DEC 17 ONLY
---
Webcasts - Choose your education track:
TAX PRO DEVELOPMENT ACCOUNTING & AUDITING
---
CPE Info Line: 800-428-0272 or 972-687-8500 in Dallas | E-mail Customer Service
Conference sponsor:

Showcase Your Services
TXCPA is an ideal partner to help you increase and enhance your visibility to our 28,000 members. Browse our 2021 Sponsorship Prospectus to discover more ways to promote your business services and products to Texas CPAs.