Advanced Health Care Conference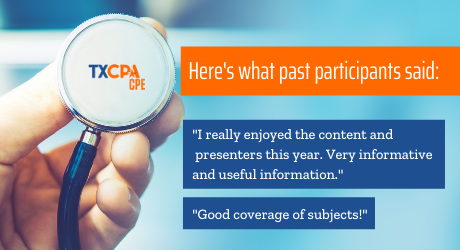 July 11 - 12, 2022

08:30 AM - 5:00 PM

Webcast
WEBCAST ONLY
Get ready to join us online to watch this insightful webcast planned with the needs of health care finance and accounting professionals in mind. This is a program you won't want to miss.

More details will be posted as it becomes available.
All listings in Central time.
Day One – Monday, July 11, 2022
8:30 - 10 a.m. - Digital Transformation in Healthcare
John C. Barto, Healthcare Evangelist/Chief Digital Transformation Officer - US Health and Life Services/Microsoft/Tempe, AZ
The session will be about generating new experiences for patients, care providers, and ongoing health seekers using modern technologies to attract and retain both service consumers, as well as human resources. We'll also cover how to improve competitiveness by making your health organization a desirable place to work and receive care or healthy coaching.
10 - 10:15 a.m. | Break
10:15 - 11:15 a.m. - ASC 842 Update
Andrew Klitch, CPA/Audit Senior Manager/BKD and
Abby Tonne, CPA/Senior Audit Associate/BKD
We will be providing an overview of the lease standards, including guidance and insight on regulations and adoption considerations.
11:15- 12:05 p.m. | Lunch break
12:05 - 1:05 p.m. - Rural Health and Hospitals
John Henderson/CEO/TORCH/Austin
You'll hear an update on rural health care regarding vulnerability/closure, pandemic response, provider relief funds and workforce challenges.
1:05 - 1:10 p.m. | Break
1:10 - 2:25 p.m. - Behavioral Health Panel
Dr. John Burress/CEO/Metrocare Services/Dallas
Jessica Knudsen/CEO & President/Clarity Child Guidance Center/San Antonio
Mallory Mincberg, M.Ed./Adolescent IOP/The Menninger Clinic/Houston
This panel of experts will each share their unique perspectives from their backgrounds as they discuss how health care evolves with the growing understanding of mental health and the effects within the industry.
2:25 - 2:30 p.m. | Break
2:30 - 3:30 p.m. - M&A Trends in Health Care
Corey Palasota, CFA/Managing Director/Weaver/Dallas & Joe Spano/Senior Manager/Weaver/Dallas
Joe Spano/Senior Manager/Weaver/Dallas
We'll provide a general update of macro/micro issues impacting health care today along with identifying key trends observed from an M&A standpoint. In addition, we'll explore the activity of key operators and highlight select sub-industries.
3:30 - 3:35 p.m. | Break
3:35 - 4:50 p.m. - State of Healthcare/Policy Changes - Medicaid Waiver Update
Ryan Hales/CEO/Adelanto HealthCare Ventures (AHCV)/Austin
Jamie Whitney/CLO/Adelanto HealthCare Ventures (AHCV)/Austin
We'll provide an overview of the current state of the Texas 1115 Waiver and discuss changes to existing Medicaid supplemental payment programs, along with a discussion regarding new Medicaid supplemental payment programs.
Day Two – Tuesday, July 12, 2022
8:30 - 9:45 a.m. - S&P Global Ratings-What We're Watching
David Peknay/Director, U.S. Corporate Health Care
Patrick Zagar/ Director, U.S. Not-For-Profit Health Care
James Sung/ Director, Health Insurance
Sarah Kahn/ Associate Director, U.S. Corporate Health Care
Hear subject matter experts discuss the major factors expected to drive the health care services sector in 2022 and beyond. Key topics include:
• Key themes of health insurance companies
• Health Insurance Trends
• Health Care Services Trends and Sector Views
• IT Health Care Services Update
9:45 - 10:00 a.m. | Break

10 - 11 a.m. - Taxation of Digital Assets & Cryptocurrency
Tim Savage, CPA, CBFP/Partner/Weaver/Dallas
Our speaker provides tax compliance and consulting services for businesses of all sizes. He has 10 years of tax accounting experience serving complex public companies, investment funds, startups, and closely held entities. He leads the blockchain and digital assets practice at Weaver, keeping current with the rapidly evolving industry trends, economic landscape, and accounting regulations.
11 - 11:50 a.m. | LUNCH BREAK
11:50 - 12:50 p.m. - Managing Anxiety for Returning to Work
Angela Koreth, LPC-S/Program Director IOP/PHP Services/The Menninger Clinic/Bellaire
As the world adjusts to our new normal and returning to work is upon us, it can be easy to forget that sometimes, it is OK to not be OK. The pressure to always be OK can be extremely taxing and can negatively impact your mental health. Learning to manage your stress and anxiety as you return to work is an important and crucial step in advancing in your overall wellness.

12:50 - 12:55 p.m. | Break

12:55 - 1:55 p.m. - Provider Relief Funds - Single Audit Recording
Tracy Young/Partner/BKD, LLP/Houston
With so many federal government relief acts and programs over the last few years, you might be in need of some clarity. Come get an overview of:
• CARES (Coronavirus Aid, Relief and Economic Security Act)
• CRRSAA (Coronavirus Response and Relief Supplemental Appropriations Act)
• ARPA (American Rescue Plan Act)
• CSLFRF (Coronavirus State and Local Fiscal Recovery Funds)
• SVOG (Shuttered Venue Operators Grant)
• PRF (Provider Relief Funds)
1:55 - 2 p.m. | Break
2 - 3 p.m. - Patients and Passwords - Treating Both with Care
Justin Headley, CISSP, CRISC, CDPSE, CISA/Controls Manager/Warren Averett/Birmingham, Ala.
Organizations of all sizes and types continue to be plagued with cybersecurity issues and breach concerns. In this session, we'll explore the latest cyber threats impacting the health care industry and talk through some best practice IT controls for organizations to implement to protect themselves and their sensitive data.
3 - 3:05 p.m. | Break
3:05 - 4:20 p.m. - Fireside Chats with CEO's - Lessons Learned through the Pandemic
Karen Duncan, M.D./President & CEO/JPS Health Network/Fort Worth
Stephen Love/President & CEO/DFW Hospital Council/Irving
Stephen Love will be joined by Dr. Karen Duncan as they discuss collaboration and cooperation among health care providers. This will be a focused approach on virtual health and the effects of the pandemic.
Premier Sponsor:

Premier Sponsor: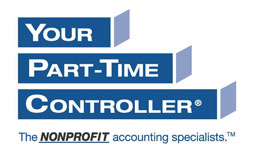 Silver Sponsor:

Silver Sponsor:

Conference Sponsor:
Showcase Your Services
---
TXCPA is an ideal partner to help you increase and enhance your visibility to our 28,000 members. Browse our Sponsorship Prospectus to discover more ways to promote your business services and products to Texas CPAs.