Governmental Accounting and Single Audits Conference
September 26 - 27, 2022

08:00 AM - 4:00 PM

Sheraton Austin at the Capitol & Webcast
The 2022 Governmental Accounting and Single Audits Conference will be an in person event at the Sheraton Austin Hotel at the Capitol and via live webcast.
The pandemic and its ramifications are still having effects on government budgets and work processes. It is also introducing new questions about how to properly assign expenditures. Be sure to join us as we cover these topics and more later this month.
CPE Hours: Up to 18 (in person) | Up to 16 (webcast)


TXCPA Member Registration Fee:

Early Bird (before Sept. 12): $360
Government Early Bird: $250

Standard (after Sept. 12): $410
Government standard: $300

Webcast member rate: $410

Light breakfast & lunch included in registration fee.

To register for government employee special rate call 800-428-0272 to register.

Conference Hotel: Sheraton Austin Hotel at the Capitol | Book your room
Phone: 1-888-627-8349 | Hotel cut off: September 11, 2022 (or when block fills) | Room rate: $139+ tax
Parking: Complimentary self-parking
Please read: COVID-19 Safety Protocols
CPE Info Line: 800-428-0272 or 972-687-8500 in Dallas | E-mail Customer Service



Day One | Monday, September 26
8 - 9 a.m. - Future of Texas
Laurie Gutierrez/Partner/Blazek & Vetterling/Houston
Tami Davis Preece (Ledbetter), CPA/Partner/Blazek & Vetterling/Houston
There is a vision for the future of Texas, but what is it and how have the impacts of the pandemic changed it? Come hear about the goals for the future of Texas.
9:05 - 10:35 a.m. - GASB Update: From 89 to Upcoming Projects
Lauren Berry, CPA/Assurance Senior Manager/FORVIS/Dallas
GASB turned 100! And by that, we mean that we now have more than 100 GASB standards. His session will give you the latest and greatest information to keep you up to date on the GASB standards that will be effective in the next few years.
10:35 - 10:45 a.m. - Break
10:45 - 11:45 Single Audit Update - Compliance Supplements
Get current on the latest information and changes to the OMB Compliance Supplement. This session will hit the highlights on what you need to know as you prepare for your upcoming Single Audits.
12 - 12:50 p.m. - Luncheon Presentation: Retaining Talent and the Employee Experience
Mallory Herrin SPHR, SHRM-CP, CPLC/CEO and Principal HR Consultant/HerrinHR/McKinney
The Great Recession and the pandemic have forever changed the way we work and the fight for talent has never been tougher. To survive, you need strategies to retain the people you have and to attract new people to your organization. Hear more about trends and actions you can take now in your organizations to help you weather this dramatic shift.
12:55 - 1:55 p.m. - Texas Grant Management Standards
Anita Chism/Team Lead Training Policy and Development Statewide Procurement Division (SPD)/Texas Comptroller of Public Accounts/Austin
The Texas Comptroller's Office has changes from Uniform Grant Management Standards (UGMS) to the Texas Grant Management Standards (TXGMS). Learn more about how these changes will impact your state grants and your state Single Audits.
2 - 3 p.m. - New Infrastructure Bill
Federal funding will be made available through the new infrastructure bill, but just how that funding will be divided up and whether there will be a need to compete for some of it is still in the works. Join us as we discuss what we know now and what to expect with the new infrastructure bill.
3 - 3:10 p.m. - Break
3:10 - 4 p.m. - Internal Audit Meets Cybersecurity
Paul Douglas, CISA, CCSFP/Director, Consulting Service/P&N/Baton Rouge
Internal audit plays an important role in state and local governments and one of the biggest challenges facing state and local governments today is cybersecurity. Join us as we talk about how internal audit should play a role in the organization and can add value to the organization's cybersecurity plans.
4:05 - 4:55 p.m.- Cryptocurrency
Tim Savage, CPA, CBFP/Partner/Weaver/Dallas
Blockchain and cryptocurrencies have been getting headlines for years. This session will provide you with the latest on cryptocurrency taxation and is perfect for tax pros seeking to learn more about crypto and for others seeking to understand how crypto works as it relates to taxes.
5:05 - 5:55 p.m. - Bonus Session: Intro into Single Audit/Gov & Audit
Lindsey Kennimer, CPA/Partner/Snow Garrett Williams/Fort Worth
Let's get back to the basics! Come get a refresher on single audit and governmental accounting.
Day Two | Tuesday, September 27
8 - 9 a.m. - ESG in the Public Sector
The SEC has been abuzz with conversations on ESG for public companies, but what about state and local governments? Come participate in a dialogue around what ESG means for state and local governments and how governments can be prepared for ESG-related conversations with rating agencies.
9:05 - 10:05 a.m. - Audit Insights: Coronavirus State and Local Fiscal Recovery Funds
Tracey Guidry Cooley, CPA/Audit & Assurance Managing Director/Deloitte & Touche LLP/Austin
Cameron Decker, CPA/Senior Manager/Deloitte & Touche LLP/Dallas
The pandemic has generated many new federal programs. This session will cover some of the newest waves and pandemic funding and what you need to know about compliance with the rules and regulations.
10:10 - 11:10 a.m. - Revisit with SAS
Revisit some of the items that caught your attention from last year. Hear some of our most popular stories in 2021 and 2022.
11:15 a.m. - 12:15 p.m. - GASB 87 Auditing
Blake Rodgers, CPA/Partner, Audit & Assurance/Deloitte & Touche LLP/Dallas
We've spent a lot of time preparing for this implementation, but what about auditing the new balances that result from GASB Statement No. 87, Leases? This session will cover topics that both auditors and auditees need to prepare for as GASB 87 becomes effective for governments this coming year.
12:30 - 1:30 p.m. - Luncheon Presentation: Struggling Supply Chain
It's no secret that the supply chain has presented some new challenges for us.  What are the issues being faced? How can governments use existing data to uncover supply chain problems before they happen? What risks are introduced into organizations with these new supply chain challenges? This session will focus on the impacts of the shortage economy on data needs and risks for state and local government organizations.
1:25 - 2:25 p.m. - Common Peer Review Findings
Andrew Merryman, CPA/Partner, Financial Advisor/Bumgardner Morrison/Victoria Susan Valdez/Audit Partner/ADKF/San Antonio
Periodically, accounting firms have to go through peer review on their audits. Have you ever wondered what common areas come out of those peer reviews as it relates to Single Audits and state and local government financial statement audits? Well now you will know. Come listen to some of the areas to be sure the quality of your audits meets the requirements as we talk about some common findings in peer reviews.
2:35 - 3:45 p.m. - Fraud
This session will describe the techniques used to prevent and detect fraud within the organization.
Premier Sponsor:

Premier Sponsor: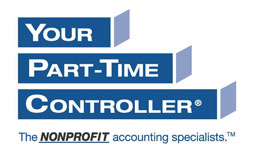 Gold Sponsor:

Conference sponsor:

Showcase Your Services
---
TXCPA is an ideal partner to help you increase and enhance your visibility to our 28,000 members. Browse our 2022 Sponsorship Prospectus to discover more ways to promote your business services and products to Texas CPAs.