Advanced Health Care Conference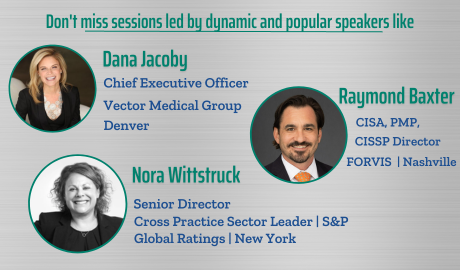 July 27 - 28, 2023

09:00 AM - 4:30 PM

Dallas and Webcast
The education needs of health care finance and accounting professionals are at the forefront of this insightful, well-rounded, and valuable program. We've assembled an impressive group of expert speakers to appeal to your professional interests.
Early bird registration deadline: June 30, 2023
Conference location: Doubletree Dallas Love Field | Reserve a room
3300 W. Mockingbird Ln, Dallas, TX 75235 | Ph. 214-357-8500
Hotel Rate: $169 | Hotel cut-off: July 15, 2023 or whenever room block is full.
CPE hours: 10 (in person or webcast)
July 27, 2023
8 – 9 a.m. - Registration
9 a.m. - 10 a.m. - Wealth Management: Unlocking Financial Success
Stephen Carter/Partner/Weaver Capital Advisors/Houston
The plan is to give attendees a broad overview of Wealth Management and tips, goals, and ideas about how to better their financial position or those of their clients.
Learning Objectives:
Goals of Managing Wealth: Short, Medium, Long
Phases of wealth: Accumulation, Preservation, Distribution, Tax
Assessing Financial Situation
Financial Planning
Investment Strategies
Retirement Planning
Risk Management
Tax Planning
Estate Planning
Wealth Management Professionals
Common Mistakes to Avoid
Major Topics:
Understand how to set goals in Wealth and the phases of Wealth.
Understand the importance of a financial plan and and the need to regularly assess your financial situation.
Understand ways to achieve those goals, advice to seek (Tax, Estate, Advisor,) and mistakes to avoid.
Skill Level: Intermediate
10:10 – 11:10 a.m. - 2023 State Legislative Update – Highlights of Healthcare in the Legislative Session
Lindsay Lanagan, Vice President, Government Relations and Public Affairs/Legacy Community Health/Houston
We will cover the bills that passed, those that died and the major themes of the legislative session in regard to healthcare.
Major Topics:
Healthcare policy and legislation
Major themes at the state
Implementation strategies
Learning Objectives:
A primer on legislation being enacted in September.
A primer on the major healthcare themes that took place during the legislative session.
A primer on what legislation died this session but will be back on the table in 2025.
Skill Level: Intermediate
11:15 a.m. - 12:15 p.m. - Financial Close Best Practices
James L. McNatt, Jr., Associate Director/Protiviti/Dallas
We will share insights from Protiviti's FY22 Global Finance Survey. Identify key challenges and trends for finance and accounting. Discuss best practices for the month end close cycle.
Major Topics:
Financial Month End Close
Learning Objectives:
Understand the top 10 priorities for finance leaders.
Understand the key challenges and trends facing finance leaders.
Learn some best practices for creating world class month end close processes.
Skill Level: Intermediate
12:15 – 1:15 p.m. - Lunch Break
1:15 – 2:15 p.m. - Cyber Attacks on a Rise – Effects of Ransomware on the Healthcare Industry
Raymond Baxter, CISA, PMP, CISSP, Cyber Director/FORVIS/Nashville
The threat landscape has changed dramatically, with increased velocity, volume, and impact of criminal, hacktivist, and opportunistic attackers. Ransomware defense and response have become the number one priority of most organizations. What are the top threat vectors, and what can we do to keep up with ever-evolving malicious attackers.
Major Topics:
Cybersecurity best practices and the impacts of ransomware.
Learning Objectives:
Discover ways healthcare organizations can work to protect themselves from ransomware attacks.
Understand the top ransomware infection vectors in the healthcare industry.
Learn about the history of ransomware attacks on healthcare organizations.
Skill Level: Intermediate
2:30 – 3:30 p.m. - Exploring Federal Oversight of the Healthcare Landscape
John Van Der Schans, Social Science Research Analyst/U.S. Department of Health and Human Services/Dallas
The HHS Office of Inspector General (OIG) is a government watchdog working to combat fraud, waste and abuse in Federal health care programs, such as Medicare and Medicaid. The presentation will review OIG's core mission, highlight what OIG views as the top challenges for Federal health care now and moving forward, and summarize several past projects. Topics like Medicare fraud, among other relevant areas of interest for the organization, will be discussed.
Major Topics:
Approach to oversight and oversight activities
Organizational programs
Patient safety
Medicare & Medicaid oversight
Pandemic response oversight
Learning Objectives:
Understand the core mission and organization of HHS OIG
Better understand OIG's past works intended to combat fraud, waste and abuse, including projects related to Medicare fraud
Gain insight about the OIG's current priorities and the top HHS challenges
Skill Level: Basic
3:40 – 4:30 p.m. - Emerging Risks: How Health Care Entities Can Mitigate Credit Risks from Environmental, Social and Governance Factors
Nora Wittstruck, Senior Director/S&P Global Ratings/New York
We'll discuss how certain credit risks stemming from climate, human capital and demographic challenges, and risk management and oversight issues that can influence our credit rating analysis for not-for-profit health care entities. We'll also discuss key mitigation efforts that can management teams are undertaking to stabilize the credit profile in the face of these risks.
Major Topics:
Climate considerations, labor and demographic financial materiality, and risk management efforts.
Learning Objectives:
Understand what has been the most influential credit risk for not for profit healthcare entities since the onset of the pandemic and continuing during the recovery period.
Discussion of the techniques used by management teams to mitigate labor costs and shortages.
In regards to physical risks associated with hurricanes, the adaptative efforts to make facilities more resilient.
Skill Level: Basic
4:30 – 5:30 p.m. - Networking Reception sponsored by Weaver
July 28, 2023
8 – 9 a.m. - Registration
9 – 9:50 a.m. - No Surprises Act
Cheryl Cathlin, Chief Compliance Officer, General Counsel/GetixHealth/Houston
10 – 10:50 a.m. - Health Care Accounting and Audit Update
Nick Ward, Sr. Manager/RSM Health Care Audit Policy Leader/Minneapolis
This course will provide an update on the latest accounting and auditing matters impacting the health care industry. The course covers new FASB and Yellow Book developments as well as the impact these changes may have on your annual financial statement audits.
Major Topics:
Recent accounting standards updates and yellow book requirements.
Audit considerations of accounting changes
Trends in health care accounting
Learning Objectives:
Identify recent accounting and auditing matters that will impact your organization
Apply recent FASB and yellow book updates to your financial statements
Understand latest trends in health care accounting
Skill Level: Intermediate
11 – 11:50 a.m. - M&A Trends in Health Care
Dana Jacoby/President & CEO/Vector Medical Group/Denver
This session will educate on trends and strategic transactions in healthcare. This includes diving into details regarding:

Why are healthcare organizations increasingly entering into transactions to join larger organizations?
Pros and cons of different transaction types – private equity platforms, hospitals, mega-groups. ?
What to expect -- Overview of transaction process. •Key themes and trends for 2023, 2024 and beyond?
Major Topics:
The increase in physician transactions with private equity firms and four major reasons for this trend.
Private equity, strategics and medical roll-ups Why are so many investors interested in healthcare?
The benefits and fallacies of private equity
The anatomy of a transaction
Learning Objective:
Health-care industry consolidation. The transaction trend "spans practically every sector of the industry, including hospitals/systems, large physician groups, ambulatory surgical centers, payers, and pharmacies."
Key learnings behind this trend and how long it will last
The big 5 of healthcare that are changing the industry for the future
Skill Level: Intermediate
12:00 p.m. - Adjourn
Registration Options:
Premier sponsor: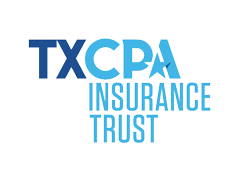 Reception sponsor:

Showcase Your Services
---
TXCPA is an ideal partner to help you increase and enhance your visibility to our 28,000 members. Discover more ways to promote your business services and products to Texas CPAs.