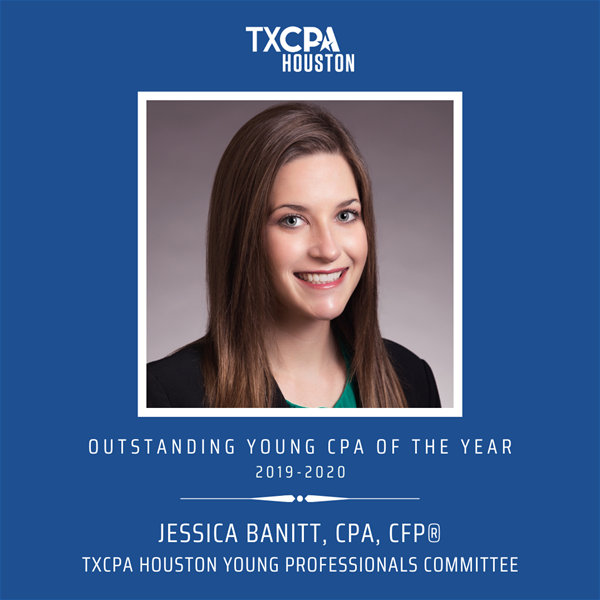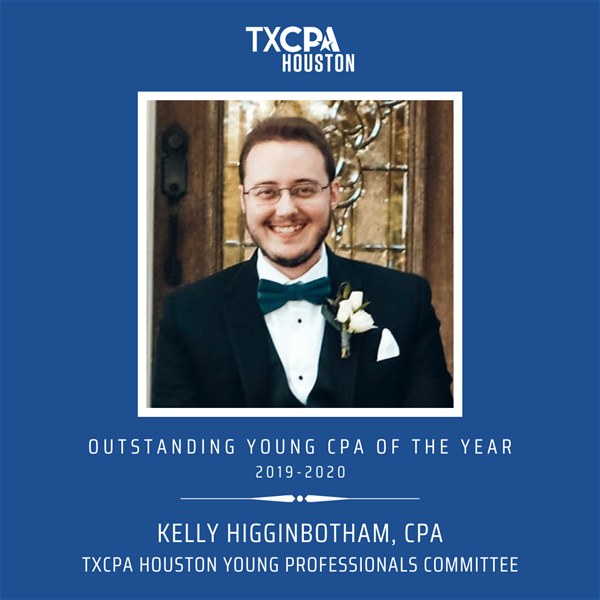 Jessica Banitt, CPA, CFP®
Kelly Higginbotham, CPA
TXCPA Houston 2019-2020 Outstanding Young CPA Award Recipients
Kelly and Jessica took leadership of the Young Professionals Committee and formulated plans for the fiscal year. They wanted to involve new members and current members and offer outreach to students and candidates to provide encouragement and support during the transition from student to CPA.
With over 50 young professionals attending the first full committee meeting since 2017, Jessica and Kelly also coordinated subcommittee meetings and activities, which was a tremendous support to the staff. They maintain regular outreach with the committee and new licensees to boost happy hour attendance and community service participation. They are both deserving to be recognized as Young CPAs of the Year.
Jessica is a wealth advisor at Linscomb & Williams.
Kelly is an experienced audit manager at Grant Thornton.
Congratulations, Jessica and Kelly!