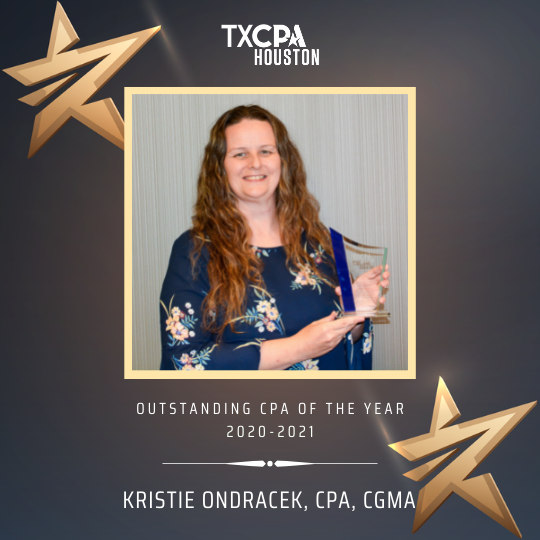 Kristie Ondracek, CPA, CGMA
TXCPA Houston 2020-2021 Outstanding CPA of the Year
Kristie places tremendous importance on continuing learning, growth, mentorship, and outreach to various facets of the local business community. She has become the voice for TXCPA Houston members. Through her weekly interviews with subject experts on her Tuesday Talks program on Facebook Live, she has shared valuable information with the CPA community on how to cope with business challenges. Kristie participates in numerous CPA and business organizations to stay abreast of opportunities she can share with other CPAs as well as her co-workers. There are few individuals who are as dedicated as Kristie to consistently provide tips, tools, and resources that will raise the bar within the CPA profession, help others thrive, and make people's lives a little easier. Kristie is the consummate CPA professional.
Congratulations, Kristie!