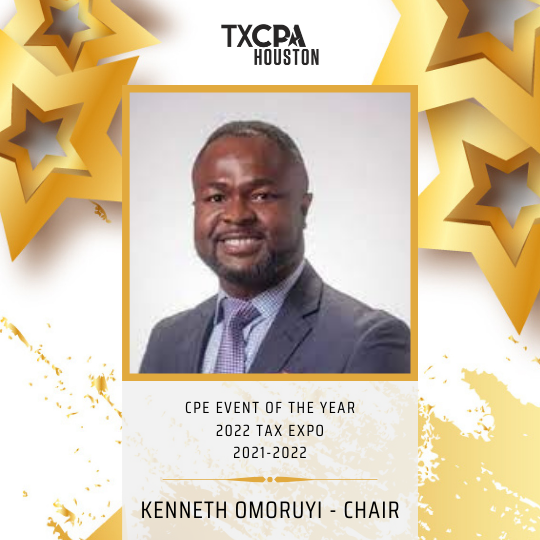 Kenneth Omoruyi, CPA, on behalf of the 2022 Tax Expo
TXCPA Houston 2021-2022 CPE Event of the Year
The Tax Expo Committee leadership planned an exceptional hybrid conference for 2022. It marvelously rebounded when the sought-after keynote speaker suffered health problems less than a week prior and canceled his appearance. The committee rallied to work with staff to find alternative speakers at the last minute, providing the premier CPE event members have come to expect in January.
Congratulations, Kenneth and Committee members!