October/November FORUM President's Address
Published on

Oct 7, 2020

by

Darrell Groves, CPA, CFE, CGMA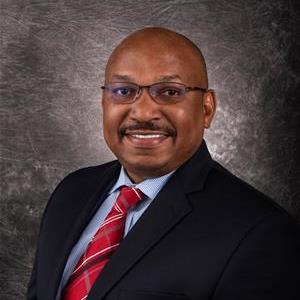 When life gives you lemons, make lemonade. 2020 has turned into a year of an abundance of lemons for which we have enough lemonade to take us through several years to come. We are so thankful that our staff and volunteers have taken this principle to heart and successfully converted our typically in-person events to make them available to a broader, virtual, online audience. The list of newly virtual events held includes the Accounting Scholarship Recipient Reception (August); Energy Conference (August); CFO/Controllers Conference (September); 2020 Scholarship Extravaganza (September); and many others. As you check out our event calendar for the remainder of the year you will see that we are just getting started as there are so many opportunities to connect and engage with your fellow CPA professionals online. Here are some key upcoming activities and events that you do not want to miss:
October Chapter PAC Fundraising Challenge – Friendly competition is always fun and in October it will also benefit TXCPA's CPA-PAC. All members are encouraged to give at least $10 to the PAC to bolster the state and chapter PAC funds in advance of the November 3 general election. Donations can be given online here.
Morning Buzz, Lunch & Learn, Happy Hours – These virtual events are a great way to meet other members. Check the calendar for a date and time that will fit your schedule.
December is TXCPA Month of Service – Mark your calendar for Giving Tuesday – December 1 – to donate to CPAs Helping Schools and Accounting Scholarships.
As we all experience this surreal new reality, there may still be some of us waiting for things to go back to "normal." With that in mind, I ask you to think of the different phases of normal in your own personal and professional lives. Some of us have recently experienced the loss of a loved one that created a new normal. Many of us have changed employers or job locations that created a new normal. And all of our CPA members have experienced a new normal after finally passing the CPA exam. The fact is that life is full of surprises that change our reality. Those that excel at it have usually mastered the ability to adapt to change quickly. As stated before, TXCPA Houston is focused on improving our ability to deliver on our mission no matter what the future holds.
We would like to hear from you, our members, who wish to share your "Lemonade Story" describing how you have taken what 2020 gave you and made it into something better in your own professional or personal life. Please visit our Facebook page at https://www.facebook.com/TXCPAHouston and share your story with your fellow members. You can use the hashtag #2020lemonade and let us see who else is adapting well to change.
On behalf of the board of directors of the TXCPA Houston, I thank you for your continued support of our organization and its mission.
Originally published in the TXCPA Houston's Online Magazine called the Forum. Read the full magazine here.