August/September 2021 FORUM
Published on

Aug 4, 2021

by

User Not Found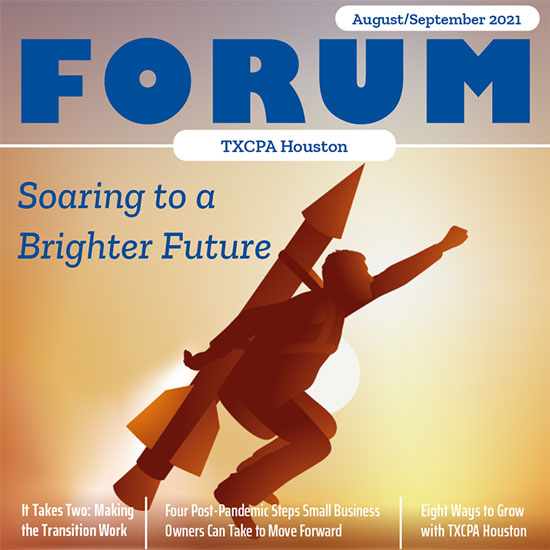 In the August/September 2021 FORUM - Soaring to a Brighter Future:
Learn the four guidelines to manage risks and achieve a successful business transition.
Discover four steps small business owners can take to keep moving forward.
Find out how to reduce cyberattacks and increase your cybersecurity efforts.
Learn how hard work and your support of the CPA PAC put TXCPA Houston on track for success.
Read the latest chapter updates, upcoming CPE events, and TXCPA news.
Read the FORUM here!