KHS Regional UIL Accounting Team & State Qualifier
Published on

May 3, 2022

by

By Stephen King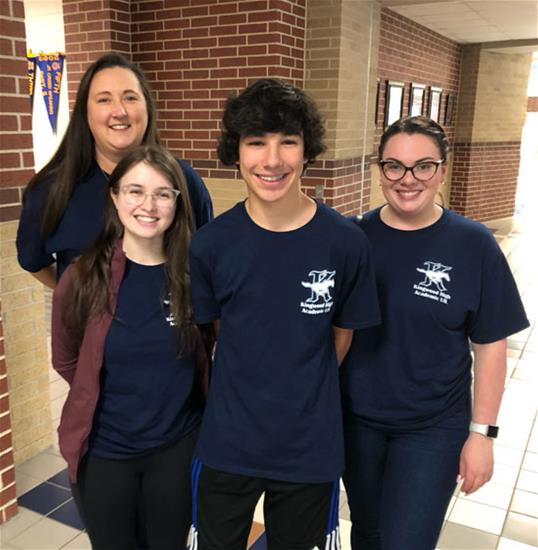 On March 26, the Kingwood High School Accounting Team, Olivia Lechthaler (Senior), Carlos Carreon (Senior) and Matthew Freel (Sophomore), won 1st place at the district 21 meet held at Kingwood High School. The KHS Accounting team advanced to the April 23 regional meet at Seven Lakes High School. Olivia placed 3rd, and Matthew placed 21st out of 31 participants. Carlos could not attend due to an AP review scheduling. Olivia is advancing to compete in the state competition on May 7 at the University of Texas. Matthew is only beginning his journey to state in future years but is off to a great start.
Olivia's advancement to the state competition is a special thing for the Accounting profession. When Olivia began Accounting I last year, she did not have much interest in accounting. She soon learned that she was "pretty good" at it, and accounting just made sense to her. Olivia told her Dad, KHS's NJROTC instructor, that she was thinking about changing her major to accounting. Since then, Olivia has taken Accounting II and has secured an internship with HG Tax & Financial Services, Inc. Her hard work has paid off as she is STATE BOUND! Olivia also competed in computer application and was 1st in the district and competed at regional for that event as well.
"You all had a hand in their success. Without the $15K, there would be no computers to keep this course alive after Hurricane Harvey!" said Stephen King.
Hurricane Harvey flooding closed Kingwood High School for several months. The accounting class needed computers to continue their lessons. $15,000 was contributed by Insperity, GrowthForce, and the Houston CPA Society's CPAs Helping Schools Committee.
Click here to read the 2015 FORUM article that Stephen King, TXCPA, and the Houston Chapter spearheaded a campaign to improve accounting education in the Humble Independent School District.