General Information:
Registration will begin at 6:30 a.m. on January 6 and 7, 2020. Continental breakfast will be served during registration. The Early Bird session will begin at 6:45 a.m. The general sessions will begin at 7:50 a.m. and conclude at 4:50 p.m. Sips and CPE will begin at 5:10 p.m. for an additional hour of CPE. Lunch will be served from 11:30 a.m. to 1 p.m. The registration fee includes all program materials, breakfast, lunch and refreshments.
Location and Parking
Houston Marriott Sugar Land
16090 City Walk
Houston, TX 77479
Phone: 713-654-1777
Complimentary on-site self-parking within Sugar Land Town Square facility.
CPE Certificates: Will be emailed out at the end of the day with electronic evaluations. Please take a few minutes to give us your feedback; these surveys allow us to plan better conferences year after year. If you did not receive any confirmation emails leading up to this conference or if you did not receive an email with the evaluation and CPE certificate, please contact TXCPA Houston at cpe@houstoncpa.org.
CPE Credit:22 hours includes optional Early Bird and Sips and CPE
TSBPA rules state: the total CPE credits for a continuous program cannot exceed the actual time spent in the program. Continuous conferences and conventions, when individual segments are less than 50 minutes, should be combined and counted as one total program. For example, five 30-minute presentations would equal 150 minutes and should be counted as three CPE credits.
For every 50 minutes, you will receive 1 credit hour of CPE. For every 30 minutes, you can receive a half-hour of credit. CPAs are responsible for reporting the correct amount of hours.
Leaving Early: Please sign out at the registration table.
Additional Credits: Please sign in at the registration table for applicable credit hours.
MCLE Credit: 15 hours; does not include optional Early Bird or Sips and CPE sessions.
CFP Credit: Certain classes are eligible for CFP credit; see list at the registration table.
Reminders:
Smoking is not is allowed in the classrooms or public areas.
Please silence your electronic devices so the session won't be disturbed.
Satisfactory temperatures are difficult to maintain. Always bring a sweater or jacket to ensure comfort.
Lunch is provided as part of the conference registration fee.
Social Media Follow us on Twitter, Instagram, and Facebook and use #2020TaxExpo and #TXCPAHouston
Twitter - @TXCPAHouston
Instagram - @txcpahouston
Facebook - TXCPAHouston
LinkedIn - company/houston-cpa-society
DIAMOND SPONSOR

PLATINUM SPONSORS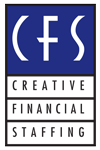 SILVER SPONSORS

Accounting Practice Sales
BRAYN Consulting
Briggs & Veselka
CAMICO
Cornerstone Wealth Management
CSSI
ITC Industrial Tax Consulting
Xero