A Training Center Designed For Your Needs
You can count on us to provide a Training Center specifically designed for meetings and training sessions for businesses and organizations needing a quiet, well-equipped facility. The center is available for rent at below-market rates during business hours.
We offer ​wireless Internet access, 60-inch monitors with HDMI connections, overhead projectors, laptop computer, public address system and full beverage service at unbelievable rates. For your convenience,​ outside catering is permitted.
Located at Loop 410 and Broadway, the CPA Center is easily accessible to the airport and downtown. Several hotels and restaurants are within walking distance. Parking is plentiful and free.
For more information or reservations, call (210) 828-2722 or (888) 828-8680 or e-mail Julie@TXCPASA.cpa.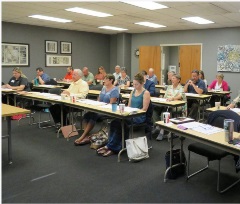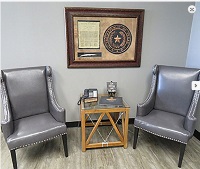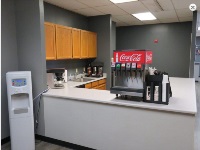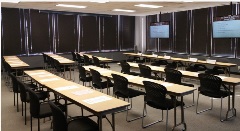 Rates & Pricing

Classroom Size and Pricing Per Day
Classroom
Square feet
955
​
Capacity (classroom set)
40
​
Capacity (U-shape configuration)
18
​
Full-day rental
$ 350
​
Half-day rental
$ 275
​
Audio-Visual Equipment
Prices per day
Room set-up (classroom style)
Free
Room set-up (other than classroom style)
$100
Laptop computer
$100
Overhead projector and screen
$10
Screen only
$5
Wireless high speed internet connection
Free
Beverage Service
Prices per person/per day (plus tax and 10% service charge)
Continuous coffee & soft drinks (full day)
$5.50
Continuous coffee & soft drinks (half day)
$3.50
*Outside catering allowed in consultation with SACPAS
Call for details