Financial Institutions Conference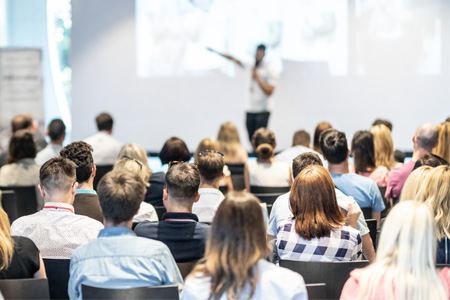 October 18 - 19, 2021

08:00 AM - 5:00 AM

CENTRAL TIME

In Person & Webcast
Please read: COVID-19 Safety Protocols
The 2021 Financial Institutions Conference will be an in person event at the Dallas/Addison Marriott Quorum Hotel .
It is also available online as a webcast.
This popular program is the source for experts who are involved on a daily basis with the intricacies and issues facing financial institutions. From government regulations and an economic update to information on mergers and acquisitions…we will have topics that interest you. Bank on it!
Early bird registration deadline: Oct. 11 (extended)
Featured speakers:
Felix J. Lozano, III, CPA, CFE/Audit Partner/Whitley Penn/Dallas
David Sun, CISSP/Principal/CLA/Arlington, Va.
Karen Neeley/General Counsel/Independent Bankers Associate of Texas/Austin
CONFERENCE HOTEL: Dallas/Addison Marriott Quorum - Reservation Link
14901 Dallas Parkway, Dallas, TX 75254 | Phone: (972) 661-2800 or 800-228-9290
Reservations: 800-228-9290 | Hotel cut off extended: October 11, 2021 (or when block fills)
Room Rate: $169+ tax
Parking: Complimentary self-parking. Daily Valet $15 plus tax. Overnight Valet $28 plus tax. Daily attendees do not receive in and out privileges with their parking fees. Contact hotel for additional parking information. Parking prices are subject to change and are not included as part of the registration fee.
CPE InfoLine: 800-428-0272 or 972-687-8500 in Dallas | E-mail Customer Service
Conference times:
Day 1, October 18, 2021: 8 a.m. - 5:15 p.m.
Day 2, October 19, 2021: 8 a.m. - 3:35 p.m.
Day One – Monday, October 18
8 a.m. - 9:30 a.m. - Faces of Fraud: Confronting Cyber Threats
Fraud continues to boom as financial pressures rise. The past few years have included plenty of fraud, self-dealing and general all-purpose unethical behavior. Crooked financiers and rogue traders have tried everything from Ponzi schemes and old-fashioned embezzlement to the creation of phantom companies to enrich themselves or make up for huge losses before their clients or bosses noticed.
Felix J. Lozano, III, CPA, CFE/Audit Partner/Whitley Penn/Dallas
Miguel Clarke/Special Agent/Federal Bureau of Investigation/Dallas
9:30 a.m. - 9:45 a.m. | Break
9:45 a.m. - 10:45 a.m. - Investment Strategies
We will be discussing investment strategies for financial institutions during changing interest rate environments.
Scott Stamper/Vice President/Frost Bank Capital Markets/San Antonio
10:45 a.m. - 10:55 a.m. | Break
10:55 a.m. - 12:25 p.m. - Accounting and Financial Reporting Update
Wondering which new accounting standards have taken effect and which ones are on the horizon? Want to consider the implications they'll have for your financial reporting? Whether your bank is public or private, this update will cover current accounting standards and their effects on financial statements and disclosures, and help your bank prepare for recently issued but not yet effective accounting standards and their expected impact on financial statements and disclosures.
Mark Shannon, CPA/Partner/Crowe LLP/Dallas
Mandi Simpson, CPA/Partner/Crowe LLP/Atlanta, GA
12:25 p.m. - 1:25 p.m. | Lunch Break
1:25 p.m. - 2:25 p.m. - Asset Liability Management in Today's Interest Rate Environment
In the wake of the COVID-19 pandemic, community banks are flush with liquidity and are understandably unsure how to invest that liquidity with rates near record lows. This has led to a record compression of margin as banks remain highly asset sensitive even though the Federal Reserve has indicated they will leave short-term rates unchanged through 2023. This broad-based session will focus on the challenges banks face in managing liquidity, interest rate risk and the investment portfolio in an extended low-rate environment, including specific strategies to meet those challenges successfully.
Dale Sheller/Senior Vice President/The Baker Group/Oklahoma City
2:25 p.m. - 2:35 p.m. | Break
2:35 p.m. - 3:35 p.m. - Legislative Update
The 2021 Texas legislative session got off to a slow start and ended with the Democrats breaking quorum. In between, a number of bills were passed that affect financial institutions in Texas. This session will discuss those, including selected tax bills.
Karen Neeley/General Counsel/Independent Bankers Association of Texas/Austin

3:35 p.m. - 3:50 p.m. | Break

3:50 p.m. - 5:05 p.m. - Regulatory Update
We will provide an update on systemic risk in the national banking system, while also discussing the continued operational challenges for both banks and regulators in this unique environment.
Andrea Bellucci/ Director, Examinations Banking Supervision & Regulation/Federal Reserve Bank of Dallas
Terence Mack/ Associate Deputy Comptroller-Southern District/OCC
Danita Thompson, CPA/ Regional Accountant, RMS/FDIC
Larry Walker/Regional Director/Texas Department of Banking
Day Two – Tuesday, October 19
8 a.m. - 9:30 a.m. - Economic Update
The late-pandemic economic environment is providing financial institutions with some unique and unprecedented challenges. Improve the decision-making process by separating the critical data from the noise.
Blake Scharlach/SVP and Director Capital Markets/TIB/Dallas
9:30 a.m. - 9:45 a.m. | Break
9:45 a.m. - 11 a.m. - Data Breaches and Ransomware: Ways to Sleep a Little Better at Night
Data breaches and ransomware continue to make the headlines and for good reason: the hackers continue to get bolder every day in their attacks. This presentation will review the latest trends and what they mean to your organization. Attendees will learn the latest business processes and management techniques to put their organization on better footing against the current cyber threat landscape.
David Sun, CISSP/Principal/CLA/Arlington, VA
11 a.m. - 11:10 a.m. | Break
11:10 a.m. - 12:10 p.m. - Investment Banking Roundtable
TBD
Justin Evans/Managing Director/Stephens Inc./Dallas
Todd Wentz/Executive VP/TIB/Dallas
Dory Wiley/President and CEO/Commerce Street Capital/Dallas
12:10 p.m. - 1:10 p.m. | Lunch Break
1:10 p.m. - 2:25 p.m. - Compliance Update
We are going to take a journey back through some of the compliance highlights and challenges impacting financial institutions in 2021. We will look at some of the issues faced as we focus on the lessons learned, regulatory changes, and expectations for moving forward.
Ilya Kotlyanskiy, JD/Associate General Counsel/Compliance Alliance
2:25 p.m. - 2:35 p.m. | Break
2:35 p.m. - 3:35 p.m. - Rise of Cryptocurrencies
Cryptocurrency is everywhere. Whether you are an avid crypto investor or a spectator of the recent crypto headlines, nearly all of us have interacted with cryptocurrencies over the past year. This session will provide an overview of what cryptocurrencies are, how they work, and an explanation of the blockchain technology that supports them. We will briefly discuss how blockchain is being used to support other technical advancements such as smart contracts and non-fungible tokens (NFTs). You'll leave the session with a greater understanding of cryptocurrencies, their purpose in the financial system, and ways in which blockchain technology can be used to support similar financial advancements in the future.
Ally Hoffman/Senior Risk Specialist/The Federal Reserve Bank of Dallas/Dallas


Gold sponsor:

Conference sponsor:

Showcase Your Services
TXCPA is an ideal partner to help you increase and enhance your visibility to our 28,000 members. Browse our 2021 Sponsorship Prospectus to discover more ways to promote your business services and products to Texas CPAs.