Member Insurance
The TXCPA Insurance Trust provides members with access to a variety of insurance products and options. Email us your questions about the TXCPA Insurance programs or call 800-428-0272 ext. 8530.
Liberty Mutual Advantage
1-888-871-3788
ID No. 7026
Automotive and Homeowners

TXCPA and Liberty Mutual have teamed up to bring you a valuable benefit, Liberty Mutual Advantage®. As a TXCPA member, you are eligible to receive special benefits and discounts up to 15 percent* on already competitive rates for auto and home insurance. Agents are available across the state. For more information, choose one of the following options:

Request a quote from an agent in:
Austin
Fort Worth - Arlington
Dallas
Houston
San Antonio
Request a quote from other areas or get a quote online:
* Group discounts, other discounts, and credits are available where state laws and regulations allow, and may vary by state. To the extent permitted by law, applicants are individually underwritten; not all applicants may qualify. Coverage provided by and underwritten by Liberty Mutual Insurance Company and its affiliates, 175 Berkeley Street, Boston, MA.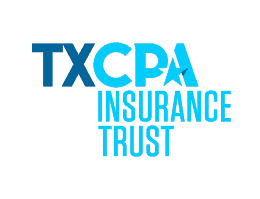 TXCPA Group Insurance
TXCPA Health Care Exchange
Group Term Life
Group 10 Year Level Term Life
Professional Liability
Group Hospital Indemnity
Dental

Pet
Long-Term Care
Group Disability Income