Practice Management Conference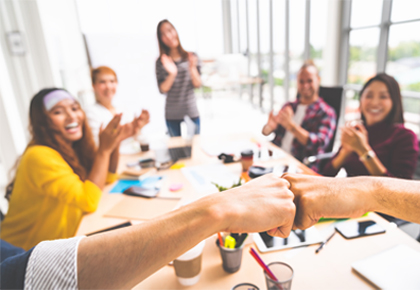 July 22, 2022

08:30 AM - 4:40 PM

Marriott Quorum Galleria Addison
IN PERSON EVENT ONLY
The CPA Practice Issues Committee has created the first Practice Management Conference.

We'll explore current issues and hear recommendations regarding the specific needs of members in public practice, focusing on members' ability to provide quality services to their clients and the public; and providing support for the enhancement of their professional careers.

We look forward to seeing you at the Marriott Quorum by the Galleria in Dallas/Addison on July 22, 2022 (8:30 a.m. - 4:40 p.m.). There is no room block for this event.

Early Bird Discount registration deadline: July 8

CPE Hours: Up to 8
Please read: COVID-19 Safety Protocols
CPE InfoLine: 800-428-0272 or 972-687-8500. E-mail Customer Service
---

8:30 - 9:20 a.m. - Peer Review Process
Tim Pike, CPA/Managing Partner/Howard, LLP
This session is designed for firms to further their understanding of quality control procedures and the peer review process. The session leader will take participants through the elements of quality control, practical application and some common peer review deficiencies. It's expected that participants will be able to improve their own firm's quality control processes as a result of attending this session.
9:20 - 9:30 a.m. | Break
9:30 - 10:20 a.m. - Taking Marketing Out of the Black Box – Practical Strategies to Grow Your Business
Heather Steele/Founder & CEO/Blue Steele Solutions
Most business owners know they need to invest in marketing and branding, but have no idea where to even start. This session will guide you through the essential steps to build an effective marketing strategy and provide solutions you can start implementing today.
10:20 - 10:25 a.m. | Break
10:25 - 11:15 a.m. - Leading Through the Great Resignation
Holly E. Watkins, CPA, CFP/Howard, LLP
Every industry is facing a labor shortage these days, from retail to restaurants to professional services. This is nothing new to the public accounting arena as the demands of our profession have often created a time shortage. Leading through this is like walking a tight rope. We will think big while talking incremental things to assist us through.
11:15 - 11:20 a.m. | Break
11:20 - 12:10 p.m. - IRS Office of Professional Responsibility: Changes on Circular 230 and the Standards on Taxation
Sharyn Fisk/Director/IRS Office of Professional Responsibility/Washington, DC
This program will provide an overview of common practice issues affecting those in the business of being a tax practitioner – either as a solo practitioner or in a firm of many practitioners. It will cover procedures that should be in place to ensure compliance with Circular 230, as well as best practices for running a practice during times of change.
12:10 - 1 p.m. | Lunch Break
1 - 1:50 p.m. - Client Accounting Automation – What is it Really and Can it Solve the Capacity Problem
Jason Thompson/Regional Sales Manager/Botkeeper
Elle Carter, PMP/Account Executive/Botkeeper
Prateek Singh/Partner/Risk Assurance & Advisory Services/MGO
We'll focus on improving client accounting, bookkeeping capacity and staffing challenges through the use of automation tools and standardized processes to create leverage for business growth.
1:50 - 1:55 p.m. | Break
1:55 - 2:45 p.m. - Effective Billing Procedures in Public Accounting - Panel
Tim Pike, CPA/Managing Partner/Howard, LLP
Jana Kelly, CPA/Accounting Advisory Managing Director/Crowe LLP
Holly E. Watkins, CPA, CFP/Howard, LLP
Which billing method is best for accounting services? The panel will discuss the pros and cons of various billing methods.
2:45 - 2:55 p.m. | Break
2:55 - 3:45 p.m. - Cybersecurity Risks and Trends for CPA Firms
Carmen Parra/CMIT Solutions of Dallas
Paul Feather, CISA, CMMC-RP/Director of Compliance/CompuNetics
We'll examine the current trends, topics and risks related to technology and cybersecurity.
3:45 - 3:50 p.m. | Break
3:50 - 4:40 p.m. - How Different Size Firms are Managing in a Remote Environment - Panel
Darrell W. Groves, CPA/Managing Director/DWG CPA PLLC/Houston
Susan Adams, CPA/COO/HM&M/Dallas
Tim Pike, CPA/Managing Partner/Howard, LLP
Our panelists will discuss how to give managers and leaders tools to manage a remote workforce and methods for keeping employees motivated and productive.
Premier Sponsor:

Premier Sponsor: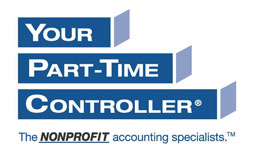 Conference Sponsor:
Showcase Your Services
---
TXCPA is an ideal partner to help you increase and enhance your visibility to our 28,000 members. Browse our 2021 Sponsorship Prospectus to discover more ways to promote your business services and products to Texas CPAs.